Residents must keep working with police and reporting crimes where they see it on the ground…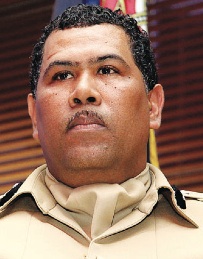 Nassau, Bahamas – Police have cracked another major house-breaking ring and from what we know the men involved in some island-wide robberies are not teens.
Officers from the Northeastern Division acting on information received arrested two men ages 34 and 26 years in the Hillside Park area for questioning with reference to house breaking.
The suspects were also found in possession of a number of stolen items, many of which they could not explain how they came to be in their possession.
Two young Bahamians got caught bringing in drugs from Andros at the Potter's Cay Dock
Meanwhile, while the times are hard in Andros, young Bahamians are not heeding the law and once again two young residents have fallen on the wrong side of the law.
We can report a 25-year old female of New Providence and a 24-year old female of Lowe Sound Andros are in custody after police arrested them for possession of a large quantity of dangerous drugs on Thursday. BP was standing outside the CDU offices last night as the pair was brought in for questioning and was being interrogated.
According to reports, sometime around 5:15pm, Officers from the Drug Enforcement Unit acting on intelligence arrested the two suspects at the Potter's Cay Dock, after they were found in possession of over eight (8) pounds of suspected marijuana. It is believed they will be charged on Monday before the courts.
More young Bahamians caught with illegal weapons – WHY?
Bahamas Press can also report a 21-year old female and a 19-year old male are in custody after they were arrested by police for possession of two (2) unlicensed firearms and a quantity of ammunition. The discovery was made after a search warrant was executed at the residence at Pastel Gardens. Officers uncovered two (2) handguns and a quantity of ammunition. The two suspects were subsequently arrested and taken into custody.
A 39-year-old female is also being sought in connection with this matter.
And if that wasn't enough, a 29-year old female and two males ages 25 and 17 years are in custody after police arrested them early this morning for possession of an unlicensed firearm and ammunition. What are these young people doing with guns?
According to reports, around 1:15am, Officers from the Selective Enforcement Team executed a search warrant at a business establishment located on Kemp Road, where they uncovered a handgun along with a quantity of ammunition. The three suspects were subsequently arrested and taken into custody.
Residents should keep their eyes open and report to the police whenever and wherever they see crimes taking place.
Armed Robbery on Bacardi Road
Police are also requesting the public's help in locating two men responsible for an armed robbery that occurred on Thursday.
According to reports, around 11:00pm a man and a woman were sitting in front of a residence located at Barcardi Road when two men armed with handguns approached them and demanded cash. The gunmen then robbed the victims of a small amount of cash and a blue 1995 Toyota Camry vehicle and sped of in the stolen vehicle.
The suspects are described as two dark males, who wore dark clothing, caps and masks.