Three of the suspects were recently released on bail for other serious crimes….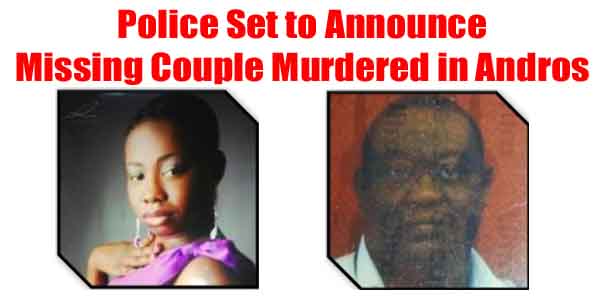 COP Greenslade's concerns on bail suspects is a real problem in the crime fight!!!
Cargill Creek, Andros — When the Commissioner of Police Mr. Greenslade spoke candidly to the nation this past week, he spoke truth. He spoke with clarity and focused hard on the problem of crime facing the nation. In case readers forget what he said: The COP noted that he is concerned that after a man is charged with a serious crime and is brought before the courts, within days he is walking around, back in the public committing more serious crimes.
And a clearer example of this mayhem and bedlam facing the nation could not be better shown that what Bahamas Press reveals today.
We can report police have cracked the case involving the missing 29-year-old Tishka Braynen and her Immigration boyfriend, 49-year-old Shane Gardiner. Both resided in Andros at the time of their disappearance.
We can report four suspects – three of whom are presently out on bail for serious incidents – were transported to the capital following an intensive investigation in Andros by police and key highly trained detectives out of the crime unit.
Bahamas Press can exclusively tell you that the men now in custody are known to police and have just recently returned to the island of Andros as they are all awaiting trials in other criminal matters. We shall keep them nameless at this time.
We can tell you the crime of the missing couple began when the four men allegedly being concerned together, accosted both Gardiner and Braynen when they arrived home between late Friday 22nd and Saturday 23rd of November.
Detectives also now know that after being abducted by the men, they were then taken to an ATM machine and forced to withdraw cash.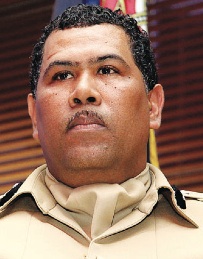 Having no knowledge of technology, the 'dumb bandits' were all caught on surveillance cameras and recorded in their dastard 'vicked' plot to kill and harm innocent hardworking civilians. But this is just the beginning.
You see, the Immigration officer, now victim [Mr. Gardiner], had just been granted a loan at the local bank in Andros and had been preparing to take the love of his life Braynen on a Thanksgiving shopping spree. But someone whispered and the word got around quickly to the criminals that Gardiner "HAD MONEY TO BURN" – and that perhaps if they took him to the ATM – they could get some for themselves. But guess what?
After learning that the ATM only could dispense up to one thousand dollars in a given a day – someone in the group got greedy and frustrated. We are told the men, allegedly all in agreement together, then conspired to murder the couple and discard the bodies. LORD HAVE MERCY!
Up to press time BP cannot confirm if the bodies had been found, but a plethora of evidence – connecting all suspects to the crime – has already been gathered.
We can report – thanks to eyes and ears of GOD – a good soul on the earth began to whisper and, before you knew it, police had cracked the case.
We at BP want to thank our Andros team who unearthed the finer details of this case and greatly assisted in its present conclusion. You all are the best any newsroom could have. You all are very kind, and we thank you all for your service to this great country.
And to those in the WUTLESS MEDIA who are now reading this report on Bahamas Press, perhaps drunk with envy and sorrow – KNOW THIS – YINNER LATE AGAIN!!!!
We report yinner decide!