ARMED ROBBERY SUSPECT NABBED IN POLICE OPERATION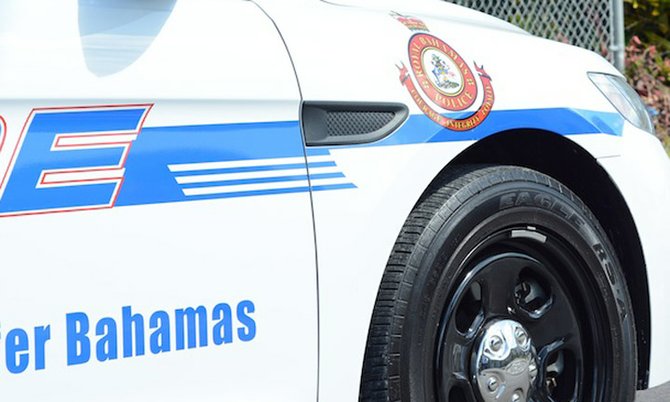 Nassau, Bahamas –POLICE took into custody a 26 – year old man of Carmichael Road in connection with an armed robbery that occurred during the morning of Monday 13th October 2014.
According to reports, shortly after 8:00am, a man was walking on West Ridge Drive, when two men in a red Ford Explorer jeep armed with a firearm robbed him of cash before speeding off.
Shortly 11:00pm last night, the suspect was arrested during a police operation on Nassau Street, driving the jeep used during the armed robbery.
Police will also questioned the suspect in connection with several other arm robberies involving the red Ford Explorer jeep.
Investigations are ongoing.
POLICE DECLARE NATIONAL HEROES DAY WEEKEND OPERATION A MAJOR SUCCESS, OVER 100 PERSONS ARRESTED
POLICE are reporting that it's a National Heroes Day Weekend Operation has been a tremendous success.
The operation targeted persons wanted for a number of serious crimes and persons involved in the sale of drugs and possession of firearms. Also motorist in breach of the rules of the road were targeted.
The overall success of the operation was the seizure of 4 illegal firearms, the recovery of a quantity of dangerous drugs, the recovery of a number of stolen vehicles and the arrest of over 100 persons for a number of major crimes including, murder, armed robbery, drugs, firearms and stolen vehicle.
Additionally over 300 drivers were cited for various traffic violations.
The operation, which is consistent with the Commissioner's 2014 Policing Priorities, was under the command of Assistant Commissioner Leon Bethel.
BP wonders how many times we are going to give the same people ticket for their driving offenses?