Robbers caught in the act! Looks like they just reach the Bahamas!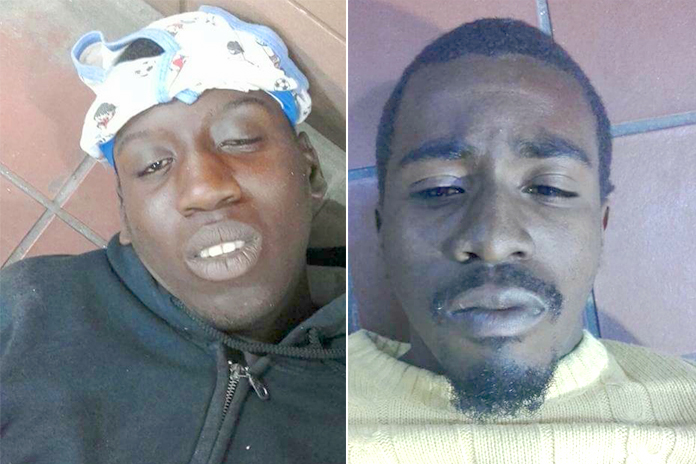 Quick response by officers from the Southeastern Division has led to the arrest of two males shortly after they committed an armed robbery on Wednesday 20th April 2016.
Reports are that shortly after 2:00am the two suspects armed with knives went to a Laundromat located on Blue Hill Road south, where they robbed the cashier of cash and a cell phone. The police were immediately notified. Officers from the Southeastern Division arrived on the scene and took the two suspects into custody without incident. The cash and cell phone taken during the robbery were recovered from the suspects.
POLICE SEARCHING FOR MISSING AMERICAN MAN
Police in Eleuthera along with local search and rescue teams are searching for an American Man from Massachusetts, who went missing on Tuesday 19th April 2016.
Reports are that shortly after 7:00pm the man went kayaking in waters off the Current, Eleuthera and he has not been seen since. The police were notified and a local search and rescue team was mobilized. The kayak was found during the search last night. The Royal Bahamas Defense Force along with the US Coast Guard will assist in the search today.
DRUG SEIZURE IN ELEUTHERA
Reports are that shortly after 10:00am on Tuesday 19th April 2016, Police in Eleuthera acting on information went to a beach in Central Eleuthera, where they uncovered ten (10) kilos of cocaine. No one was arrested for this discovery.