Police want to get their hands on a man who attacked one of their own.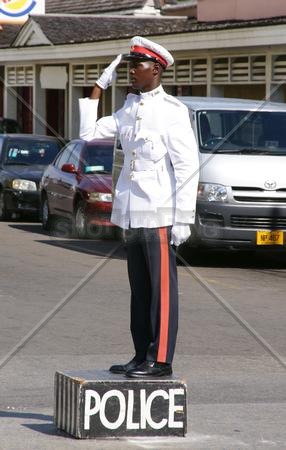 Nassau, Bahamas — Police in the capital are zeroing in on an incident involving one of its fellow police officers, who was stabbed following a robbery attack early this morning.
Officers are requesting the public's assistance in locating a male who stabbed and attempted to rob an off duty police officer early this morning.
According to police reports, around 4:00am, an off duty police officer was in the area of
Flamingo Gardens, when he was approached by male, who stabbed him to the neck with
an unknown object and then attempted to rob him.
The officer was able to fight off his attacker, who fled on foot.
The officer was taken to hospital where he is detained in stable condition.
Meanwhile, THE COPPER THIEVES ARE BACK >>>> Police are investigating a stealing reported at ZNS Transmitter Site Northern Service. Acting on information received on Wednesday, it was discovered that unknown culprits entered the transmitter site which is located on Settler Way, cut and stole one thousand and forty feet of copper wire from that location.
The copper wire is said to be valued at $15,000.00. Police are asking the public who may have information on this matter to contact the police at telephone numbers 350-3107, 350-3108, 911 or 919.Police are actively investigating this matter.