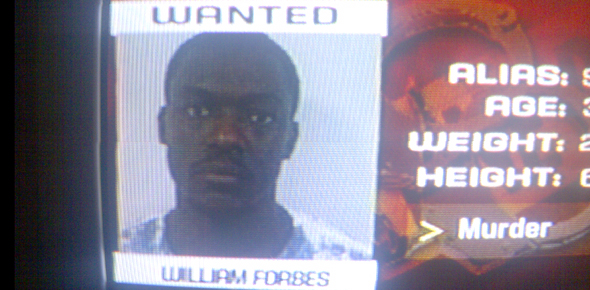 Young Woman

Tasha Mondelis on GB's First Murdered victim
…Blood flows in yard
Nassau, Bahamas — A woman was murdered today on the island of Grand Bahama as the murder rate climbs in the country. Unlike the rest of the WUTLESS MEDIA, we can name the woman who has become the country 4th murder victim in less than 12 hours.
BP can report the victim is 31-year-old resident of Hanna Hill Eight Mile Rock, Tasha Mondelis.
A man believed to be her boyfriend stabbed her multiple times just outside her home.
There were loud screams from residents in the area believed to be family members of the young woman as police prepared her badly diced body and loaded her corpse into a gray hearse.
William Forbes [pictured above], who is believed to be a member of the ZOE POUND Haitian gang, is the man police want to question. He, according to police, fled the scene of the crime. A police manhunt is now underway for the suspected murder accused.
Forbes we are told is married with two children. Mondelis was his girlfriend. Hmmmmmmm!
She is also of Haitian heritage.
We report YINNER Decide!