Men selling weed in the area ended in gun-battle with police…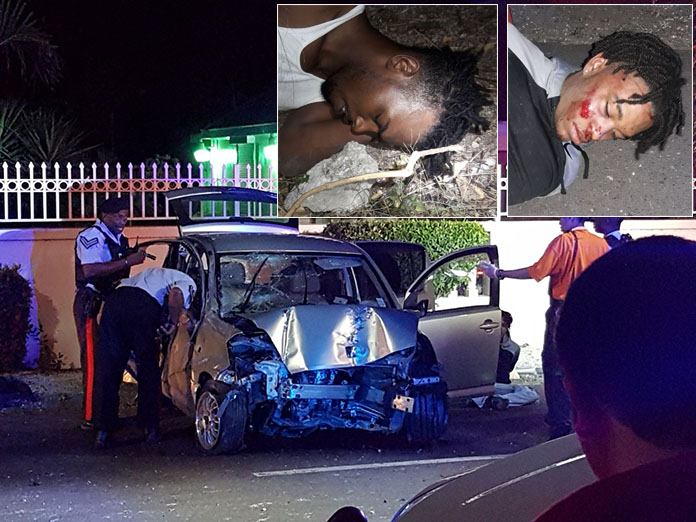 Nassau – When we tell you crime is not down believe us. However we can say crime reporting is.
Tonight around 9pm a classic example of what we speak unfolded as a police chase near the Supervalue Winton east corridor forced web of patrols to descend in the area.
Police have arrested two men following the chase after shootout. These people 'churrin' gats to be crazy!
The chase ended after suspects crashed into a van and spinning slammed into a electricity pole near the main Prince Charles Drive.
A gun battle outside forced residents in the area to hit the floor like a penny. Some were eating dinner at he time.
Police we can confirm shot one of the occupants and placed that other suspect under arrest, who was injured inside the car. Bags of drugs were also found inside. One of the men was just released on bail after caught stealing a TV in the area.
Perhaps in two weeks thanks to some judge the suspects will be walking around driving another rental vehicle ready to molest some citizen.
We report yinner decide!