Staff at the Student Loan Authority say they feel like they are in some NAZI camp!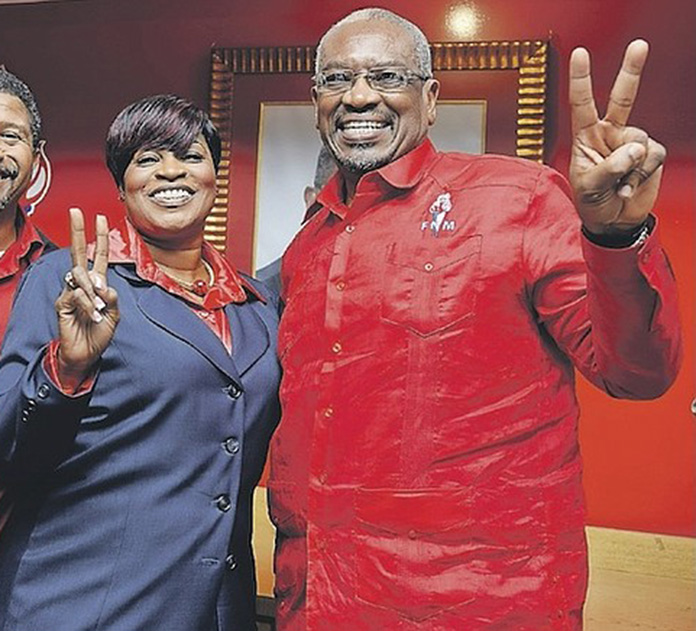 Nassau – Workers at the Education Loan Authority are expressing deep and serious concerns with its present Chairman, the MP for MICAL.
Sources tell us, "BP, we are fast becoming concerned with the leadership placed at this authority. The Chairman don't have any plans or vision for the Authority and doesn't seem to want to learn!
"She's moving people from the most critical area of the organization, which is the compliance area where all the calls are made to the borrowers about their outstanding loans, and she doesn't know how to communicate!
"And because of her juvenile inexperienced leadership, she makes it near impossible for the staff to deal with her on any matter! This kind of witlessness we cannot support! The Chairman talks to the staff as if they are children in a pen, and does all in her power to try intimidate them, speaking to them with an attitude.
"She is extremely unprofessional! Like a NAZI camp you should hear her telling professionals 'get in the back…. in the back now", as if we are some pet!
"BP, we don't know what we ga do but we feel like we have joined some cult down here at the Education Loan Authority. No respect for professionals. Pure disrespect and disregard for the electorate!"
Now, we at BP are not surprised. When you have the Prime Minister calling Bahamians "Corrupt" on the world stage, when you have the Minister for Education calling Bahamians THIEF, when you have The Chairman for Water and Sewerage painting executives down at the Corporation as Criminals, what yinner expect the Education Loan Authority Chairman to do? She is following the lead of the leader!
Anyway, all we say is this – THIS IS DEM PEOPLE TIME!
We report yinner decide!