More drugs taken off our streets means more lives saved!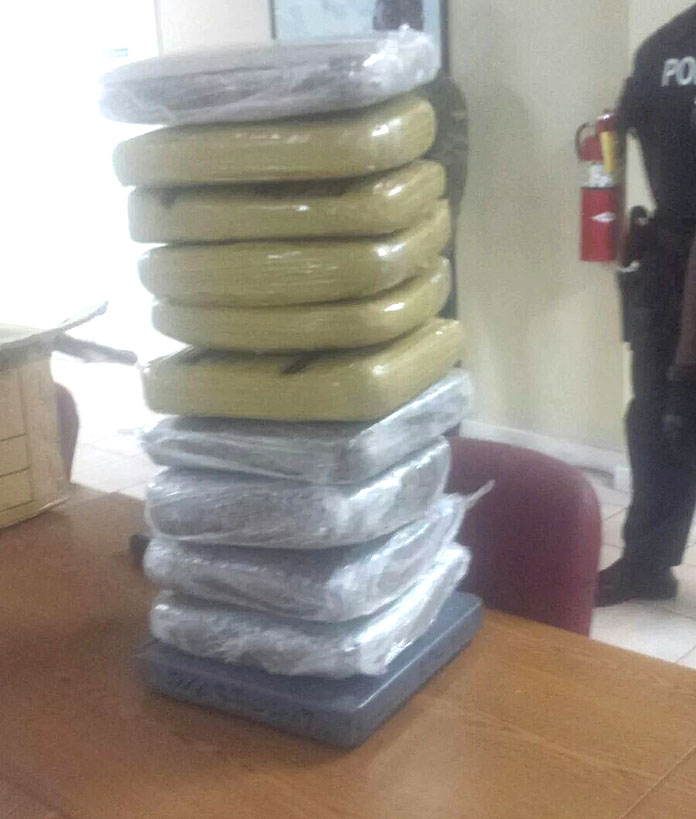 Nassau, Bahamas — Bahamas Press is now tracking down the work of the new Select Enforcement Unit of the Royal Bahamas Police Force, which is reporting tonight more success on our streets.
The team tonight once again took down a drug house operating in the Southeastern section of New Providence and seized some 50lbs of marijuana.
Police around 9:30pm, conducted a search of a home located on Sequoia Street, Pinewood Gardens, where they uncovered a large amount of marijuana. We can tell you an adult male resident of the home is being sought in connection with this discovery.
Meanwhile over the weekend police had to subdue a suspect who attempted to attack an officer who became suspicious of his activities.
Shortly after 10:00pm on Saturday, police were conducting an operation in the Wilson Tract area, when they saw a suspicious male enter a Nissan vehicle and attempted to drive off. The officers surrounded the vehicle and ordered the driver out. The driver refused but instead put the vehicle in reverse and attempted to knock down one of the officers. The officer in fear of his life shot the suspect. The suspect then crashed into a nearby wall.
A search was conducted of the vehicle and a quantity of marijuana was found. The suspect was transported to hospital where he is detained in stable condition under heavy police guard.