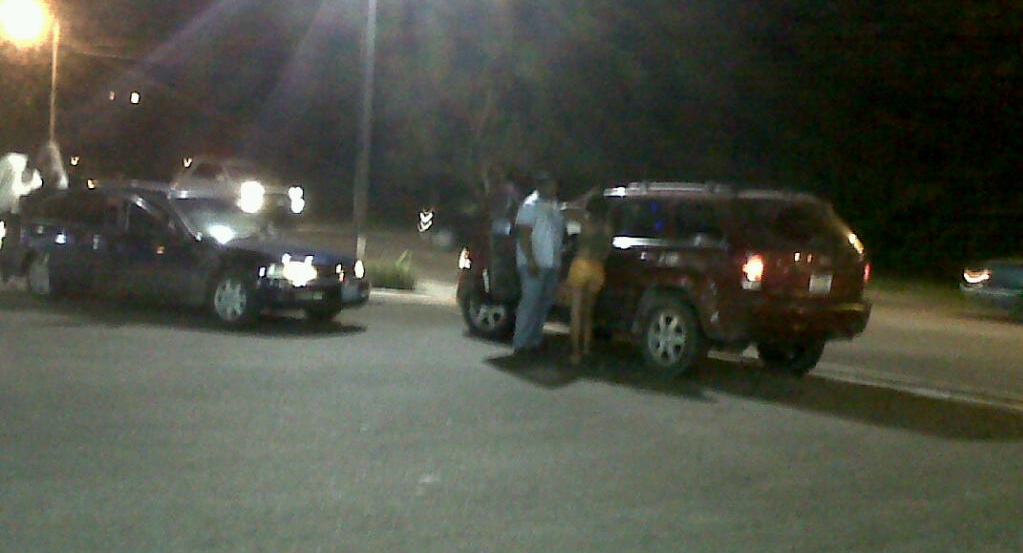 Nassau, Bah. — Police mobile divisions near the Milo Butler Highway pulled off the highway 6 women traveling in two cars tonight shortly after 7 pm. The young girls were coming from what appears to have been a beach party.
All were dressed in bathing suits and short pants. One was cornered in the doorway of her vehicle by a mobile patrol officer and spoken to for almost :35 minutes.
After writing down the young girl contacts all seven officers allowed the skimpy dressed women to go their marry way. Nah das what we call OPERATION STRIKE!