A grand concert must be organizing in the skies above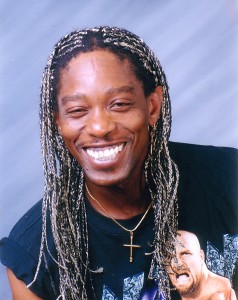 Nassau, Bahamas –Another Bahamian singer has died. Bahamas Press is reporting popular T-Connections lead singer Berkley Van Byrd passed away overnight after suffering a short illness. He was 59.
Van Byrd, many would remember, suffered an aneurysm on August 15th.
For over thirty years, Berkeley has been entertaining and performing for audiences all over the world.
His consistent work ethic of professionalism and originality has uplifted him to the highest level of performance as compared to anyone.
He has made The Bahamas proud in being a part of a band that was one of the first Bahamian groups to gain international acclaim.
The group, T-Connection, was nominated for a Grammy Award in 1978.
He is the second artist to require immediate surgery following illness.
Popular songbird Terz Hepburn was also rushed to hospital some weeks prior to Van Byrd's incident.
She died Friday 31st August.
May he rest in peace.