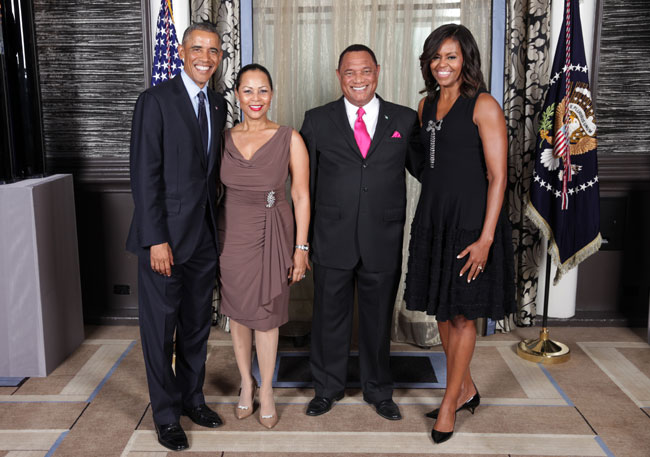 By Jerry Roker
for Bahamas Press
Recently, I watched, somewhat in awe, as President Obama made a major policy speech on the way forward on climate change. In my view, climate change is probably the greatest threat to mankind in this century, and it fell to him as leader of the free world to point the way forward and garner the attention of the entire world`s population on this important matter. If we ignore it, we do so at our peril.
Unfortunately, those opposed to President are, for strictly partisan political, and maybe racial (Obama is black) reasons are hedging their bets. They want to fly in the face of the science just because of politics. Sounds familiar friends?
It is a scientific fact that man`s behaviour over the many years, is the most significant contributor to the warming of the planet. If we want to preserve this planet for future generations, the time to act is now. This was the essence of President Obama`s pronouncements. But because he is a democrat and black, the republicans will pile on him all sorts of vile.
From Day 1 of his presidency, Barack Obama has been subjected to a nonstop drumbeat of character assassination, often laced with blatantly racist venom. In their desire to destroy his presidency, his attackers have fought every one of his policies, paying scant heed to the fact that a failed presidency can mean a failed country. Fortunately, this has not happened.
America has shown its best nature (in twice electing Mr. Obama) and also its darkest demons (in trying to destroy him).
The destructive, hate-driven personal attacks against President Obama by the Republicans should be contrasted with the rational, calm and statesmanlike manner in which President Obama conducts himself and manages the presidency. His professionalism brings great credit to the presidency, and Americans should be proud to have a person of this caliber as their leader.
His conduct in response to this Republican rage reminds me of the dignity and grace demonstrated by Jackie Robinson when he broke the color barrier of Major League Baseball.