MP fails to thank the people of Bimini since general elections!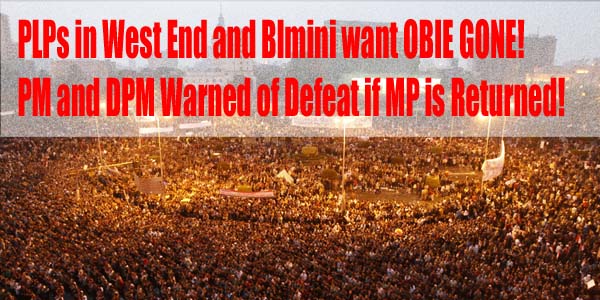 Obie Wilchcombe MUST RESIGN OR HE WILL CAUSE THE COLLAPSE OF THE ENTIRE PLP! STAY TUNED!!!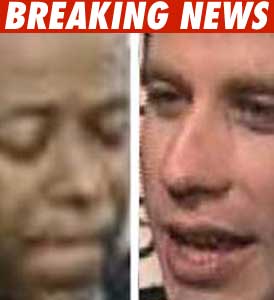 Nassau, Bahamas — Prime Minister Rt. Hon. Perry Christie and Deputy Prime Minister Philip Brave Davis were warned by generals in the PLP that all is not well across the country and mission number one is to throw da Snitch off the SS PLP!
The shocking news came as generals gathered in Bimini over the weekend to discuss the troubles of the embattled governing PLP.
Present was the outgoing chairman of the PLP who soaked up the attack on the Minister of Tourism and the faltering performance by the government over the past year.
The PLP hierarchies were locked down at the Bimini Bay Resort for the opening of the Genting Casino on the island, but what came afterwards was shocking.
Generals on the island and from around the Northern Bahamas delivered a belly full to the leader and deputy who could not believe it was that bad on the ground.
Bahamas Press warned the government months ago of the troubles now ahead for the organization and how, according to our stats, the PLP has already lost major seats in the south-southeast and southwestern New Providence.
One general who had been planted in the Punch and the Tribune by the Da Snitch after being appointed to a government post, we are told, warned that if the Party dreams to put Obie Wilchcombe in West End and Bimini again, "dog will eat our lunch."
A senior general in Bimini pointed out how, since the general elections of 2012, the MP has yet to hold one meeting to tell the poor people of Bimini thanks!
The general said, "BP, I am a party supporter. I was born and raised PLP! Das all I know – but after what I have experienced with the MP – I will not be voting in the next elections. I will go to the rally, and ga wear the shirt but I cannot find the nerve to make my "X" for that piece a [BLANK]!"
The news is not shocking to BP at all as we have already proven in the polls some three family island seats are already lost from the governing party.
And from polls taken over the weekend, Bimini and West End join that collapse and fall out of the PLP!
The leaders were left in a state of shock and surprise and from all accounts some believe they are having an Egypt moment inside the organization.
Chairman Roberts was left in a daze after seeing the reports from generals across the country. Who will now save the PLP from the collapse and fall out ahead?
Maybe the FNMs they are now hiring will. Ya never know!
Bimini and WEST END seat GONE and the general tell Obie Wilchcombe to hit the road!
We report yinner decide!
BP NOW IS CALLING AND SCREAMING FOR CHANGE!!!