BP publishes letters between PM and Greg Moss which lead to the decision to revoke the appointment of NIB Chairman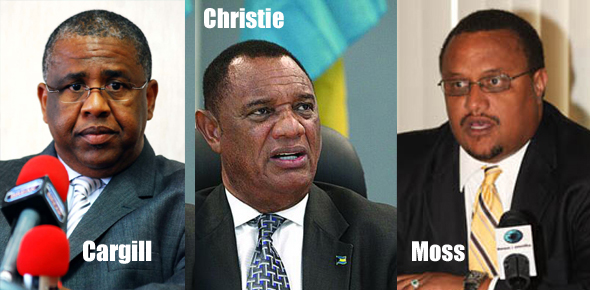 NIB SAGA CONTINUES INTO THE NEW YEAR AND IS GETTING WORSE BY THE MINUTE!!!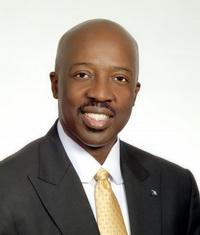 Nassau, Bahamas — While we should be finding out more about how Algernon Cargill wasted NIB funds and packed up the pockets of his friends, family and lovers, yesterday was a storm-in-a-teacup as developments fired in the PLP.
Yesterday Prime Minister Rt. Hon. Perry Christie sacked NIB Chairman Gregory Moss following some embarrassing statements in the press.
The developments all began when in a letter of defense to his [Moss] character circulated to the media on January 1.
Suspended NIB Director Algernon Cargill, who sits under a cloud of scandalous allegations as we speak, had named Moss in an action.
Since Cargill's documents were made public, Moss had become a victim of senseless and baseless mudslinging for his revelations at NIB! Those allegations, which we all know are true, are now under the microscope of a Forensic Audit – which is due in the middle of this month. But this goes further.
Late last year the Board of NIB in-which Moss served as Chairman discovered serious and SCANDALOUS incidents of what only could be described as 'Corporate Malfeasance of the Highest ORDER' AT NIB; and from what we know from the Board's investigations every time money was raided from the fund – Cargill did not act alone.
Bahamas Press proved where at least two executives at NIB – assisted in the heist of public funds out of the nation's social security system – jeopardizing the fund for future generations.
Thanks to the hardworking investigative teams at Bahamas Press, we revealed how Algernon Cargill paid himself a $194,000 plus in Bonus Payments; extra salaries of which we believe former Minister for NIB The Rt. Hon. Hubert Ingraham was left in the dark on!
That's something eh? Papa didn't know what in the hell was happening in his own ministry.
UNBELIEVABLE!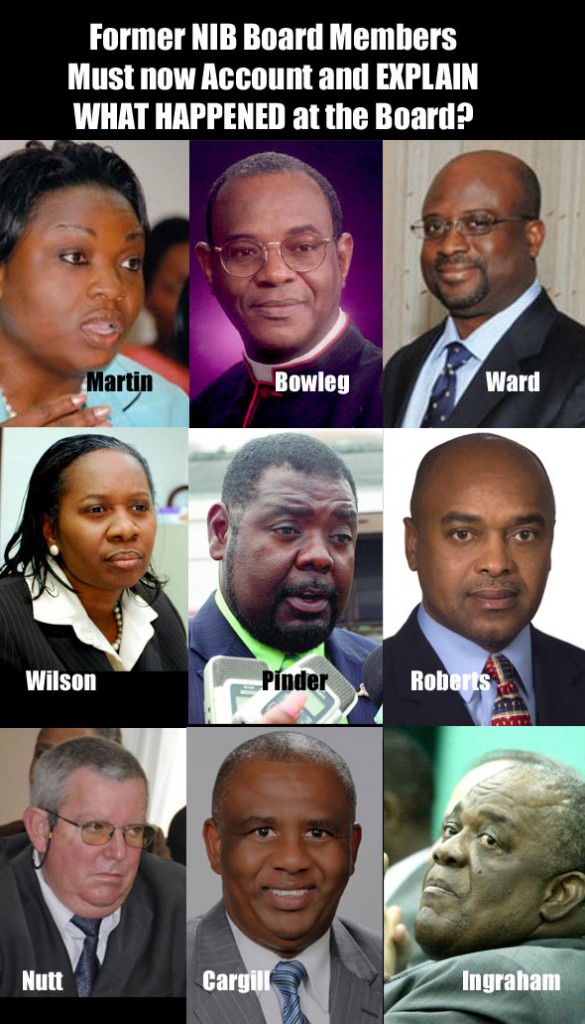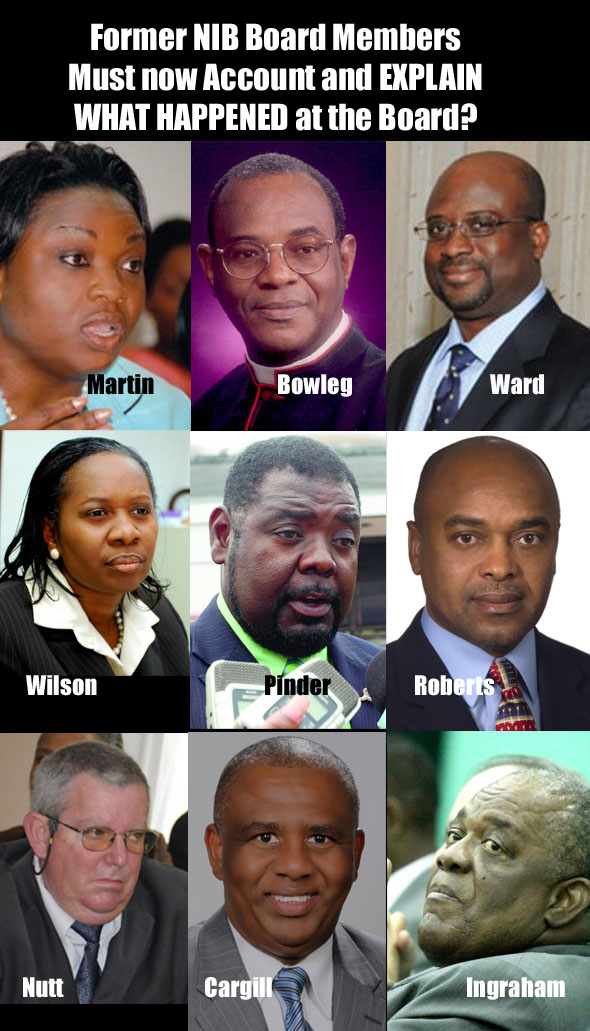 We know for a fact, members of the former Board were all in the dark over the hefty bonus payouts. And we the people of the Bahamas didn't know a damn thing on how almost 'three quarters of a million dollars' were paid to eight executives in Executive Bonuses! Workers at NIB were all left in the dark over bonuses payouts – but guess what? BP clicked on the light and now the manure has hit the fan!
Since Bahamas Press published a 22-page letter more than two months ago; communicated by the Chairman Moss to Minister Gibson and copied to Prime Minister The Rt. Hon. Perry G. Christie on NIB Director Algernon Cargill, The Corporation has not remained the same.
NIB has gotten more coverage than Gambling, The FNM and Santa Claus all put together over the past weeks and today is no exception.
The spotlight is now on a row between Prime Minister The Rt. Hon. Perry Christie and Greg Moss.
Mr. Christie has now turned on the blades – and some say – is in a bad mood these days.
One observer tell us Mr. Christie has been transformed into a modern day Medieval Monarch – if ya get in his way you could be beheaded without thought. And if you don't believe us just asked Greg Moss.
Moss was notified via a communication from the PM just after 10:45am Thursday morning. At that hour Ministry of Grand Bahama PS Melvin Seymour travelled to Moss office in Freeport shaking like a reed. It was there when he delivered words to Moss and hand delivered the message from the King. [Letter is posted below].
In it the PM clearly was disturbed by the fact that Mr. Moss' letter was communicated to the press and never discussed with any member of the Party's leadership.
The PM asked for an immediate resignation.
Moss in response pledge his allegiance to Mr. Christie and the PLP, however came short of resigning and opted to be fired.
And so said so done, around 7:30 Thursday evening, the following communication came from NIB Minister Shane Gibson to the press:
"It is announced for general information that the appointment of Gregory K. Moss, M.P. as Chairman of the National Insurance Board has been revoked with immediate effect.

"An announcement concerning the new Chairman of the National Insurance Board will be made very shortly."
The axing was painless and quick. Some politicos were rejoicing and some like us at BP were saying to ourselves who is next from the New Generation of Leaders class?
All we say is this: now that this is over and done with – we await the details from the Forensic Audit, which will spell out in details just how many millions Algernon Cargill, and Co. raided from NIB!
We report yinner decide!