Christie readies for return back to the Bahamas!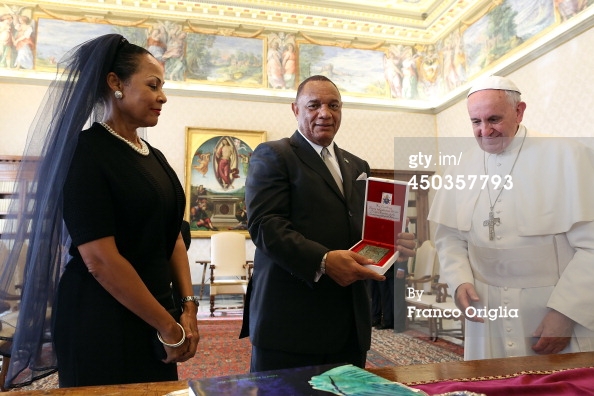 VATICAN CITY, Nov. 18, 2013 (VIS) – This morning in the Vatican Apostolic Palace Pope Francis received in audience the Prime Minister of the Commonwealth of The Bahamas, Perry Gladstone Christie, who subsequently went on to meet with the Secretary of State Archbishop Pietro Parolin, accompanied by Archbishop Dominique Mamberti, Secretary for Relations with States.
During the colloquial discussions, mention was made of the theme of emigration and the contribution the Catholic Church may offer to the population, especially in the sectors of welfare and education, and the Parties expressed their hope for closer collaboration in these fields.
Pope Francis (C) is pictured with Prime Minister Christie and his wife Bernadette Christie.