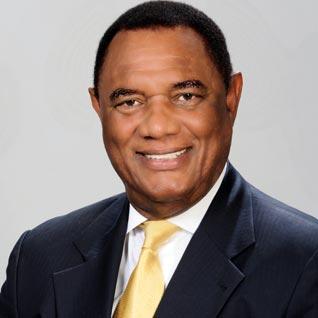 PRESS STATEMENT BY
THE PRIME MINISTER OF THE BAHAMAS
THE RT. HON. PERRY G. CHRISTIE
With the passing today of Nelson Mandela, the world has lost one of its greatest heroes and an inspirational model for the ages. Mr. Mandela was, to be sure, the Supreme Liberator of South Africa in its struggle to end Apartheid. But of infinitely greater consequence, he was the personification of the timeless virtues of personal sacrifice and perseverance in the pursuit of freedom, racial equality, human dignity and moral truth for all the peoples of this planet. He was also a shining exemplar of the redemptive power of forgiveness and reconciliation.
That is why the news of Mr. Mandela's death resonates so profoundly all around the world. Wherever we may be, whether it be in the First World or the Third World, and whatever our race or creed may be, we all feel poorer for the passing of this remarkable human being. He was truly one of humanity's richest blessings and one of its brightest and most enduring lights.
Here in The Bahamas we share in this universal outpouring of grief, all the more so because of the warm memories so many of us have of Mr. Mandela from his visit to The Bahamas in the early 1990's. But even as we grieve, we give thanks for the example and personal witness that Nelson Mandela's life holds for all of us and for generations yet unborn.
On behalf of the Government and people of The Bahamas and on my own behalf I extend heartfelt condolences to the President and people of South Africa and to the widow, children and wider family of the late Nelson Mandela.
May he rest in peace.