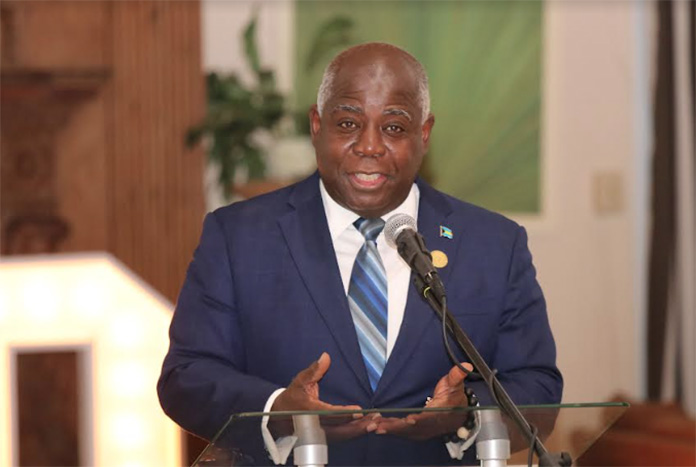 NASSAU| Tomorrow, the Prime Minister is set to deliver the annual Budget Communication to Parliament, unveiling our government's vision and strategic intent for the fiscal year 2023.
"A Budget for Security and Progress" outlines a future-focused agenda for creating a fairer,
safer, and more robust Bahamas.
In anticipation of this presentation to Parliament, we'd like to emphasize that our approach is comprehensive and aimed at advancing and safeguarding the nation's progress and fiscal stability. This budget serves as a testament to our commitment towards the common good and reflects the highest ideals of governance, transparency, and accountability.
Our priorities are focused on areas vital to national development. The budget is poised to
address salient issues while fostering economic growth and resilience. It is designed to make strides in national security, to bolster economic stability, and to enhance social welfare.
Our national security focus reiterates our commitment to the safety of Bahamians and our communities. We believe in building a nation where everyone feels secure, law and order prevail, and our borders are protected. We will continue strengthening our institutions,
policies, and practices to foster a secure environment conducive to economic growth.
The economic security of our nation is equally critical. We aim to create an environment
where businesses can thrive and employment opportunities are within reach of every Bahamian.
Our initiatives are designed to drive sustainable economic growth, encourage foreign investments, and promote Bahamian ownership and entrepreneurship in our economy. This budget underscores our ongoing commitment to fiscal stability and economic dignity for all Bahamians.
The third area of focus is social security. We are dedicated to ensuring every Bahamian has
access to quality health services, education, and essential social services. By investing in our people – our greatest resource – we aim to foster a society where everyone can achieve their full potential. The government is devoted to improving social welfare, enhancing our
education system, promoting arts and culture, and cultivating our young generation's skills
and talents.
While we gear towards these goals, we also understand the importance of fiscal
responsibility. We will continue prioritising prudent management of our country's financial resources. The government remains committed to reducing the impact of inflation, increasing our resilience to climate change, and improving food security.
This is a pivotal moment for our nation. We understand the challenges we face, but we also see the opportunities ahead. Our focus is on the future, a future where we not only recover
from the trials we've faced but also forge ahead towards greater security and progress. As we move forward, we are confident that we can build a more prosperous and resilient Bahamas together.
We invite all citizens to tune in to the Prime Minister's address tomorrow as he presents the specifics of the Budget 2023. We are confident this budget sets the path towards a fairer,
safer, and stronger Bahamas.