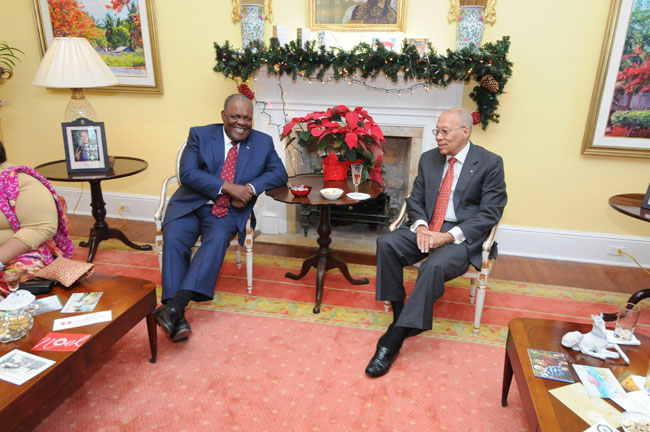 Hubert Ingraham and Cabinet ran out of Bay Street as Protesters Flood Rawsan Square
Nassau, Bahamas — Prime Minister Rt. Hon. Hubert Ingraham has just ended his Cabinet where we have learnt some Cabinet Collegues have shed tears as they are about to depart office.
Mr. Ingraham thanked his team for the tremendous service and support they have given to him over the past five years. He assured them that they were good stewards of the Bahamian people. The moment touched some ministers who, we are told, broke down and cried like babies with soiled pampers.
"It is time to turn the government back to the People of the Bahamas to let them decide their future," Ingraham told close friends last evening as he bid his supporters farewell.
A more jubilant PLP Party celebrated the announcement of Ingraham's closure today with one senior PLP noting succinctly, "GOOD RIDDANCE!"
Poll numbers project a 70% rejection of the Ingraham government at the upcoming election.  Such a crushing rejection could send the FNM into opposition for a long long time.
Meanwhile, BREAKING NEWS hundreds of persons are at this hour outside the Parliamentary Registration Department where hundreds and hundreds of people are  trying to register.
IF YOU DON'T LAUGH YOU WILL CRY!!! THE END IS NEAR!!!
We are also reporting some 300 workers at the Department of Immigration are protesting outside that department at this hour…RING THE DAMN BELL!