Sir Milo's grandson now charged with the murder of his 81-year-old mother!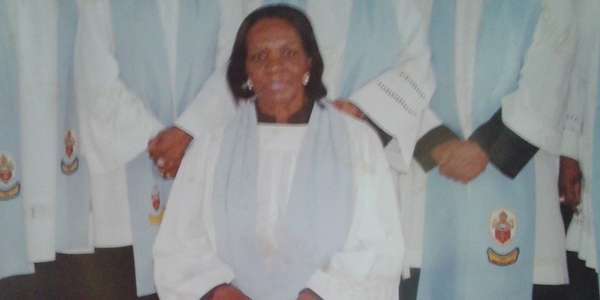 Nassau, Bahamas — Police have filed murder charges against a 56-year-old Jerome Butler in connection with the death of his 81-year-old mother, Princess Butler, which occurred on Wednesday 4th February 2015.
According to reports, shortly after 8:00am on Wednesday 4th February 2015, the victim was found dead at her home located at Petersfield Road with injuries to her body. An autopsy was performed which revealed the cause of death to be asphyxia [strangulation].
Police conducted an investigation into the matter that led to the arrest of the son of the deceased. Jerome was formally charged today and denied bail.
The deceased has been identified as former Supreme Court registry department employee.
Many Bahamians, and more importantly young 'Facebookers', cannot remember the murder of Joan Butler in the early 1990s.
John Higgs, Joan's [daughter of Princess Butler] husband, was convicted of the murder of his wife on Step Street. The news caught global attention as Higgs was sentenced to death in 2000. However, just before he was to be hung, he committed suicide in his cell.
Now this – HOW SAD!
Bahamas Press calls on all Christians and right-thinking Bahamians to pray for the family. Lift them up in prayer as the coming days – we know – will be more difficult for them.
We report yinner decide!