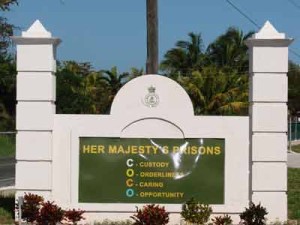 Nassau, Bahamas — Breaking News coming from Fox Hill Prison right now tell us a prison officer is under arrest for attempting to kill another officer over a woman.
The officer threw a block to the head of the officer and stomped on him knocking him out cold! The prison officer is under arrest now at police headquarters at quarter guard. The incident took place last night.
Meanwhile, Bahamas Press is reporting more fallout in the economy of the Bahamas as 24 workers at Brithis American, an offshore operation, has received their walking paper.
Sources from the offshore centre tell us, the firings are a huge blow and sign that things are not getting better in the country.