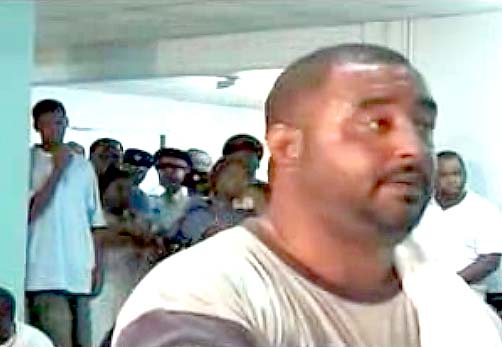 <<< Eight Mile Rock PTA president Troy Garvey.
An URGENT MESSAGE TO OUR RESIDENTS AND PEOPLE AROUND THE WORLD!
FROM TROY GARVEY /Sunday, 24th May, 2009
"To all my friends, please help in making sure that ANDRE BIRBAL is extradited to the Bahamas to face his charges.It seems to me that their is a loop hole being created for him not to arrive here.I tried contacting Mr.Bernard Turner @ the AG'S office in Nassau and he never returned or accepted my calls. Please Grand Bahamians and all Bahamians, don't allow this to happen! He has committed horrific crimes against our children!!!!!!!
I will be sorting a demonstration if I get no communications from the AG'S office in Nassau.
I request of you in this matter in the name of JUSTICE!
I beg all of you'll to pass this info around in order that he is brought back and face his charges.
Thanking You in advance for your cooperation.
Troy Garvey
PTA President,
Blue Collar Consultants (BCC)