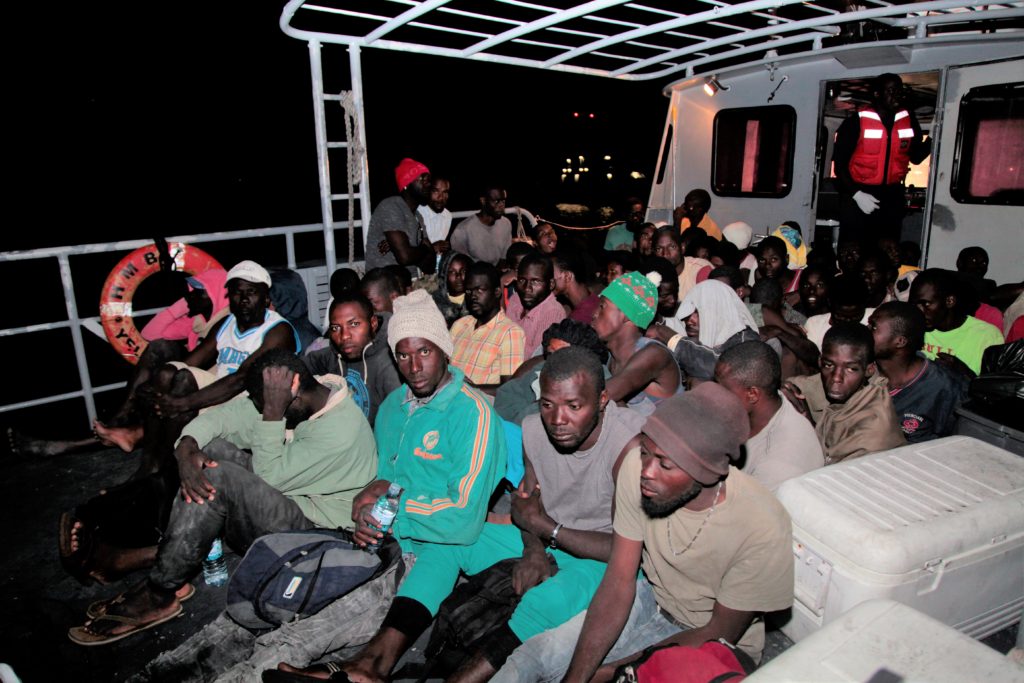 Coral Harbour Base, 16 Mar (RBDF) –The Royal Bahamas Defence Force on Wednesday evening, apprehended a large number of undocumented individuals believed to be Haitian nationals in Bahamian waters.
While on routine patrol, patrol craft P-49 coxswained by Chief Petty Officer Ross Seymour, apprehended 64 migrants near the northern end of Ship Channel Cay, which lies at the northern end of the Exuma Chain. After they were intercepted in their wooden sailing sloop, the migrants – 54 males and 9 females were transported to the Capital and handed over to the relevant authorities for further processing.
The Royal Bahamas Defence Force remains committed to patrolling our waters and guarding our heritage.