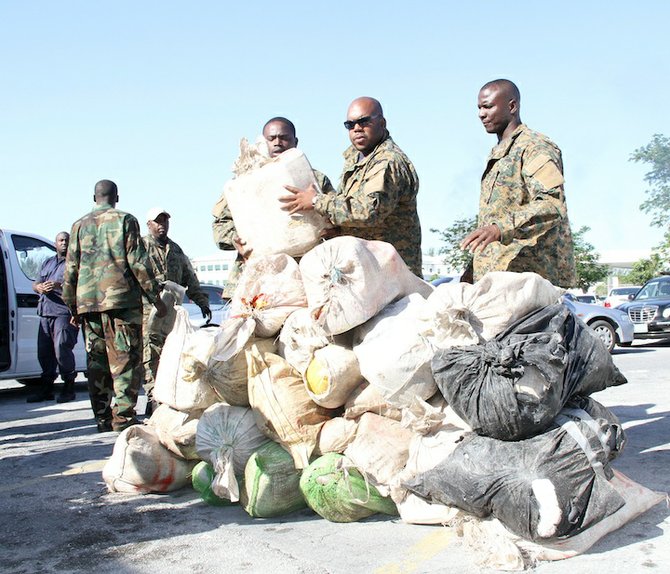 Coral Harbour Base, 10 JUN '18 (RBDF): Royal Bahamas Defence Force Marines apprehended two males suspected of having a quantity of drugs on Sunday afternoon.
While conducting a routine search on Waderick Wells Cay, also known as the Exuma Cays Land and Sea Park, Defence Force Marines assigned to the area, along with the Park Warden found a large quantity of suspected marijuana on the Cay.
Two men, who were in the immediate vicinity with their disabled vessel, were taken into custody and handed over to Police with the suspected drugs for further investigation.