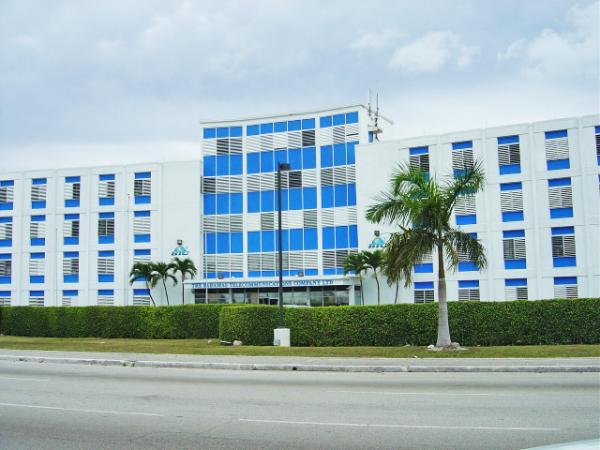 COMMENTARY BY BRADLEY B. ROBERTS
FORMER CABINET MINISTER AND MP
Former Deputy Chairman of BTC (Privatized)
10 JUNE 2018
It is my humble opinion that in the modern era, The Bahamas government has established at least two unqualified economic success stories: the National Insurance Board (NIB) and BaTelCo (now BTC) and I wish to comment on the latter. The Nassau Airport Development Company (NAD) appears to be shaping up to be the third unqualified economic success story but this public institution is too young in its development and evolution to make such as judgement call.
For the historians, students and the intellectually curious among us, let us chronicle the history and evolution of the Grand Daddy of them all, the 126 years old telecommunications giant, the Bahamas Telecommunications Company.
One hundred twenty-six (126) years ago (1892) the Government of The Bahamas in a Joint venture with Marconi established a Telegraph Cable between Jupiter, Florida and Goodman's Bay, New Providence.
One hundred and twelve (112) years ago (1906) Telephone Services were established in the Colony with a 150 Line Exchange.
Fifty-two (52) years ago (1966), The Bahamas Telecoms Department was incorporated as The Bahamas Telecommunication Corporation trading as BaTelCo.
Fifty (50) years ago (1968), the PLP Government cancelled the Management Contract of Page Communications and placed an all Bahamian Management Team headed by Mr. R. E. Knowles as the first Bahamian General Manager.
Forty-Six (46) years ago (1972), the Multi-Million Dollar Technical Centers at Poinciana and Eight Mile Rock were established. A Submarine connecting New Providence to Eight Mile Rock, Grand Bahama and to West Palm Beach, Florida was established as a joint venture with AT&T. Eight Mile Rock Residents received Telephone services for the first time.
In the next few years, the PLP fulfilled it's promised of Telephone services to all the Islands in The Bahamas.
Thirty (30) years ago 1988 just five (5) years after Mobile Services were launched in the United States, Honorable Darrel Rolle and Chairman Edison Key made the first official Cellular call in The Bahamas. Today, almost every Island and Cay has cellular Services.
Twenty-two (22) years ago (1996) Internet Services were established in The Bahamas that is five years after it became commercial in the US.
Twenty-one (21) years ago (1997), a Fiber Optic Submarine Cable connecting New providence to Eight Mile Rock and to Vero Beach Florida as a Joint Venture with AT&T was launched.
Twenty Years (20) years ago (1998) the FNM started its official Crusade for the Privatization of BaTelCo with the receipt of the Deutsche Bank Report of August 1998.
I entered the life of BTC in 2002, some sixteen years ago as the substantive political head of that public corporation, a cabinet minister with responsibilities for utilities. Under my leadership BTC spent over $350 Million connecting Bimini, Grand Bahama, Abaco, Eleuthera, Exuma, Cat Island, Crooked Island, Long Island, Rum Cay, San Salvador, Mayguana, Inagua, Ragged Island and Andros with 150 gigabytes of Fiber Optic Submarine cables; Introduced Prepaid Cellular (QuickCell); DSL Services; BTC Stores; CDMA with EVDO Cellular Services; GSM/GPRS/EDGE Services. BTC also built a Fiber Optic Cable connecting Haiti with Inagua giving Haiti its first Fiber Optic Cable connection to the World. To put that in perspective, C&W Capital Budget for the entire Caribbean was $400 Million.
Fifteen years ago (2003), The Bahamas was rated Number 3 in the Region after Canada and the United States for Connectivity.
Seven (7) years ago 2011, after one hundred and nineteen (119) years of total ownership by the Bahamian People, the FNM government sold in a Fire Sale/Giveaway fifty-one percent (51%) of BTC to Cable & Wireless.
It is important to note that C&W did not bid on BTC.
Four (4) years ago (2014) Cable & Wireless merged with Columbus Network in a $1.85 Billion megadeal.
Three (3) years ago (2015) Cable & Wireless/ Columbus/ BTC was acquired by Liberty Global in a $5.4 Billion deal.
One year ago (2017) Liberty transferred its Latin America (LATAM) and Caribbean Assets including Cable & Wireless/BTC in a Company trading as LILAC.
So what have Bahamians gotten as a result of Privatization that they would not have gotten from BTC?
In addition to over 800 jobs lost (100 in May), the BTC pension deficit has grown from plus $6 million to a negative $110 million and the Bahamian people are obliged to pay every penny of it. For the first time in 112 years, Information Services (916) is answered outside the Country in Jamaica.
Further, there is no commitment to inject capital into BTC as it is relegated to competing with these Hurricane ravaged countries for funding.
Fiber To The Home (FTTH) has been deployed in only Eastern New Providence due to funding challenges. In addition to low staff morale, little to no investment in training, government dividends have all but evaporated.
The government must address this $110 Million Pension Deficit at BTC. The government is yet to table the report of C&W last year's performance.
Cable & Wireless is responsible for providing the GOTB with their 2018 Business Plan and Budget not less than 60 days before the New Year.
o Have you received them?
o Were they tabled in Parliament?
o Were you aware of the 100 plus job losses?
o Were you aware of the Out Sourcing of 916 to Jamaica and the Outsourcing of the National Operations Control Centre?
o Were you aware of the Outsourcing of the Telephone Directories to a Non Bahamian Company?
o When will 5G Cellular Services be trailed in The Bahamas?
o Are you aware of plans to sell the JFK Building and Sell the property at Soldier Road to a Cemetery Company?
If DPM Peter Turnquest is aware of these developments, why has he not advised the Parliament and the Bahamian people in a spirit of honesty and transparency?
In summary, the foreign owners took billions in profits and market value, gutted the organization, displaced Bahamians and saddled the Bahamian taxpayer with a $110 million pension bill, leaving BTC as a "shell." Such is the shameful legacy of Hubert Ingraham and the FNM. The privatization policy was an abject failure for Bahamians. Bahamian ownership could have done a much better job and they would not have bankrupted BTC in six months as Ingraham warned.
I urge Bahamians to now watch very closely the FNM government's handling of BPL.