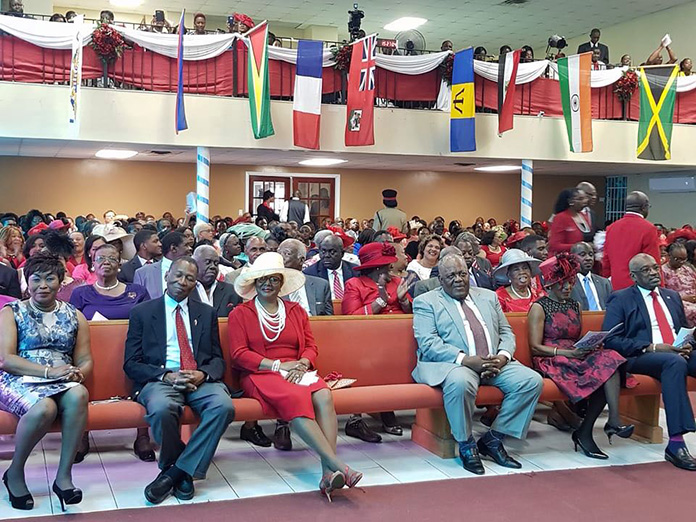 REMARKS
Dr. the Hon. Hubert A. Minnis
Prime Minister
Commonwealth of The Bahamas
Thanksgiving Service on
Free National Movement's Election to Office
Cousin McPhee Cathedral, Carmichael Road
Nassau, The Bahamas
Sunday, May 21, 2017
In All Things Let Us Give Thanks and Praise
______________________________________________
Deputy Prime Minister and Mrs. Turnquest;
Ministerial Colleagues and Members of Parliament-elect;
Rev. Dr. Ranford Patterson
Members of the Clergy;
Mr. Chairman and Mrs. Collie;
Meritorious Council Members;
Party Officers;
Invited Guests;
Campaign Officials and Workers;
Ladies and Gentlemen:
I thank Reverend Patterson and the community of Cousin McPhee Church for your hospitality and graciousness.
Let me begin with these words that have been on my heart: In all things let us give thanks and praise for God is good and gracious.
Psalm 28:7 reminds us:
The LORD is my strength and my shield; my heart trusts in him, and he helps me. My heart leaps for joy, and with my song I praise him.
We gather with joy and in song to give God praise.
Brothers and Sisters:
On the 10th of May 2017 – from Landrail Point on the tranquil isle of Crooked Island to Savannah Sound on the freedom isle of Eleuthera; from West End, Grand Bahama to Hope Town, Abaco to Mangrove Cay, Andros; from the communities of Nassau Village, Bain Town, Grant's Town, Gambier and Fox Hill in New Providence, and throughout our Bahamaland – an overwhelming majority of the Bahamian people went to the polls with resolve and determination to usher in a new day for our country.
Today, we gather in thanksgiving that we are embarking on a new era for our Commonwealth.
It is fitting and it is necessary that we embark on this new course in thanksgiving to God as we call on his guidance for the great work ahead.
We thank God that our general election was peaceful and without violence.
We thank God that the Bahamian people were able to exercise their democratic rights freely and without encumbrance.
Across our region and throughout the world, there are numerous reports of admiration for our democracy.
There is admiration also of the enduring ability of the Bahamian people to redirect the affairs of their country through the democratic process.
With grace and dignity the Bahamian people took command of their democracy. We avoided the empty call to spoil our ballots or to refrain from voting.
Democracy does not work when the people absent themselves. Democracy demands participation and civic responsibility. The recent general election will help to further deepen our democracy.
Brothers and Sisters:
In the Victory Statement on the evening of the 10th I noted:
I am fully aware of the awesome mandate that has been handed to me and to my colleagues. There are serious challenges that lay ahead. But we are confident that, with God's help and with hard work, we shall overcome.
I also noted that as we go about the business of governing, we ask for God's help: that He protects us from the sins of arrogance and greed; that He keeps us ever mindful that this new day is not about us, but about the people we have the honour to serve.
IT'S THE PEOPLE'S TIME!!!
We must avoid the temptation to become high and mighty and to cut ourselves of from the voice of the people. We must remain grounded and ever vigilante of our actions. Our mission is to enhance the common good as we advance economic opportunity and social justice.
Cabinet Colleagues:
I repeat the call I made to you during their swearing-in ceremony last week.
We must never forget that we serve as the People's Government, and that means all the people. The spirit of democracy must be our constant companion and guiding light.
Each day we must work to maintain the confidence and trust of the people who voted for a new day. Every decision we make must be with the intention of improving the lives of our people.
If they see us working hard; if they see us using public funds wisely; if they see us doing their business with integrity and humility, then, and only then will we have truly earned their fuller trust.
We are above all else the servants of the people. We must take the ideal of servant leadership seriously.
If we are to call the Bahamian people to greater service, we must set the example, especially in inspiring our people to more community service and voluntarism.
If we are to lead by example, we must be people of prayer and discernment.
If our actions are guided by prayer, then we will find a certain peace of heart and mind no matter the difficult decisions we will have to make in the days and years ahead.
Let me close then with these comforting words from Philippians 4:6-7:
"Do not be anxious about anything, but in every situation, by prayer and petition, with thanksgiving, present your requests to God."
"And the peace of God, which transcends all understanding, will guard your hearts and your minds in Christ Jesus."
In all things let us give thanks and praise for God is good and gracious.
Thank you and good afternoon.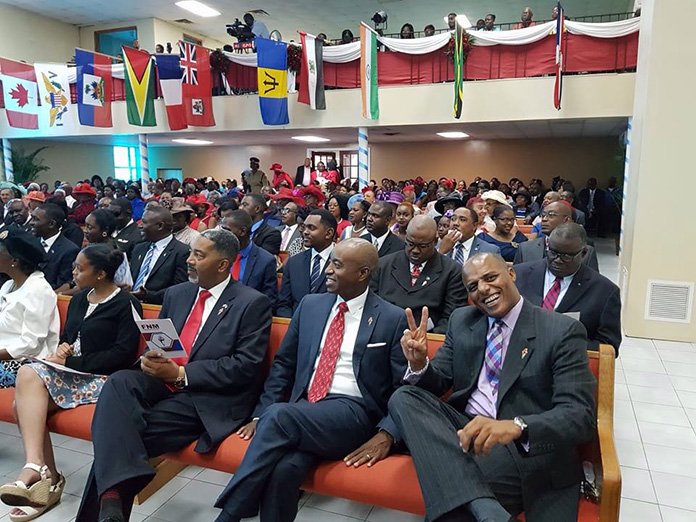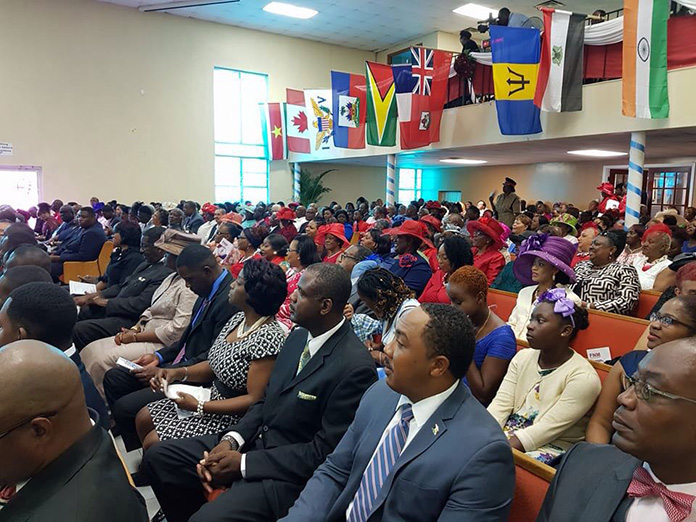 _______