One FNM staffer was trying to call her new FNM MP to get her off!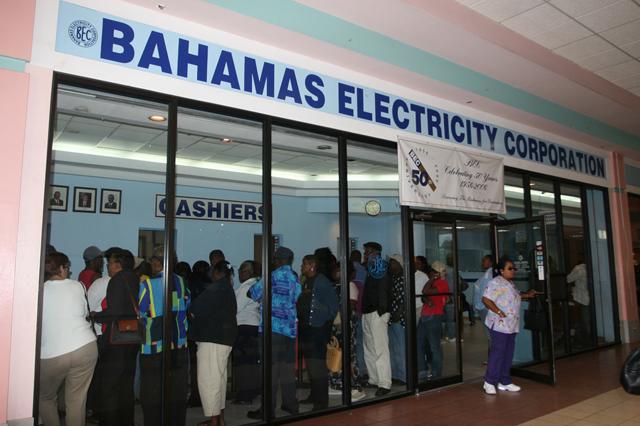 Nassau, Bahamas – Just when ya thought your light bill was staying low and the cost of electricity was in decline, the bills have tripled in some cases, and now we are hearing that a major criminal investigation has opened at BEC.
Bahamas Press investigative teams have uncovered a major theft right now at BPL/BEC where persons in the accounts department have allegedly ripped off the power company BIGTIME!
We can report several 'sticky finger' employees have stolen large sums of money out of the corporation. Man…dese people couldn't wait for the government to get seated good before they start doing fool!
We understand the Central Detective Unit have been investigating the matter and several of the staffers in the department – believed to have been involved – were sent home. We understand one of the employees was trying to contact her newly elected MP to help her get off the hook, but the telephone number has been disconnected since the elections. She is a big-time FNM supporter.
BP wonders if the CFO and Internal Auditor at BPL were both asleep at the wheel while the inside heist was going on? WHAT IS DIS?!
Watch carefully as yinner light bill increase and as you all know BP is on the job while da 'wutless media dem' falls into deep sleep on dis report!
Stay tuned…More to come!
We report yinner decide!
READ MORE at www.bahamaspress.com
INSTAGRAM @ Bahamaspress
Twitter at Bahamaspress
facebook at www.facebook.com/BPresslive/
or join our whatsapp groups blasts at 4332667
BREAKING EMAIL: bahamaspress@gmail.com