What is it we Bahamians really want?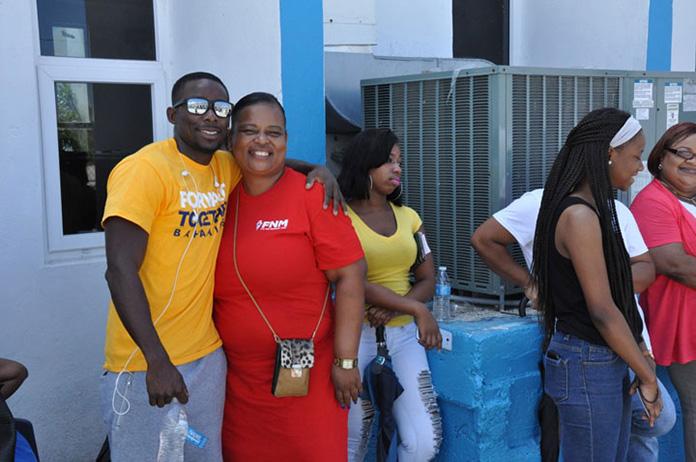 By Jerry Roker
For Bahamas Press
Nassau, Bahamas – The first meeting of the Minnis Cabinet this past week made the bold announcement that they were on a path to examine who was under contract in the service and to begin inquiries into Government Expenditure.
I must admit that 2017 General Elections have left a great number of Bahamians bitter. PLPs, FNMs and DNA in some way shape or form cannot get back on the course to dialogue without some form of political friendly fire. For me, the elections have left me a very cold individual. Numb to the fact that most of the people I thought had sense don't! I am cold. Very Cold.
A few days ago my telephone rang and I refused to answer it. YES, I AM IGNORING YOU! And still what has inflamed me most is the fact that some persons, even after their pyric victory, perpetuate a chorus of lies that has now become a drowning, swelling ocean. I AM BITTER!
So bitter that at one point, as I attempted to find solace in the church, there were entering for worship some people dressed in 'dutty' red fatigue to celebrate. I almost turned away from the place I love most. How sad!
But I am not sad at all about the decisions of the new voters. Not at all! Nor am I sad, like the BIG TIME PLP, who went to the Ministry of Works looking for the former Minister, while in shock after the elections of May 10th, only to find Prime Minister Dr. Hubert Minnis standing on the steps of the Works building like some militant army general having the title 'Hubert da Conqueror'.
These are changing times and, for me, I really never thought I would live to see the day when some leader of South America would be making more sense on global issues than the leader of the free world! But I digress! [holding my head].
What is indeed most painful for me is the fact that the Bahamas has rejected a way forward. We have decided to turn back. We have not a clue as to where we want to go or what we want to do and, if you do not believe me, just ask any one of your newly elected MPs.
Bahamians do not want NHI! We would rather sell tickets and make a side profit. The police really don't want a raise or promotion. We don't want any plan to feed ourselves or become independent exporters in the agriculture business. We don't want energy reform or tax reform or moderations to make the Bahamas the Caribbean's first SMART City! You Bahamians are more inclined to reject the building of a University or, for that matter, the doubling of our investment in the Education of our own children.
Maybe we don't want any of it and, therefore, I ask the questions: What is it we really want from Government? And where will all the next of our great ideas come from? Because what has been made clear to me in 2017 is this one fact: Bahamians do not want any of it!
I ga say it again… "I am COLD!"
We report yinner decide
READ MORE at www.bahamaspress.com
INSTAGRAM @ Bahamaspress
Twitter at Bahamaspress
facebook at www.facebook.com/ BPresslive/
or join our whatsapp groups blasts at 4332667
BREAKING EMAIL: bahamaspress@gmail.com