Loretta's hangman in the Parliament against Dr. Minnis chopped down like a might tree!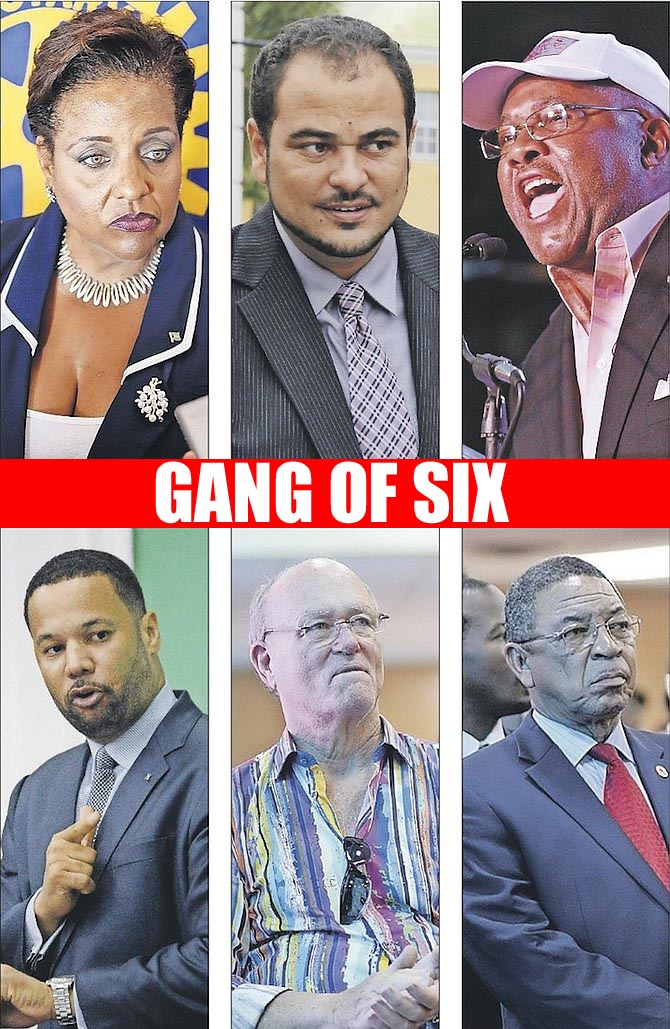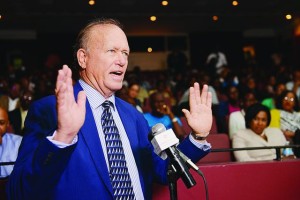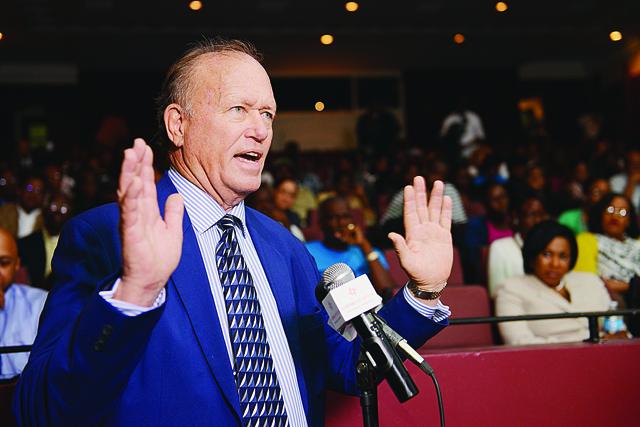 Nassau, Bahamas – Recent events of the 2016 convention of the Free National Movement reminds us of an old World War II book which told the bitter end of Hitler. The story shares how, after leading an entire nation into a bitter war with the west and east, Hitler failed and left his nation and surrounding countries suffering from the bitter pains of war. The price was high though not only for Hitler, but also for those who followed him. There are no winners in war, and here's a lesson for the orphans left behind.
Fast-forward to 2016 where deep in the FNM a civil war erupted; the end is near and the results show how severely Dr. Hubert Minnis has decapitated the lot. Only Loretta Butler-Turner is saved, but we believe her real punishment will be found at the General Elections, delivered by the People of Long Island who will elect Ian Knowles who will run as an independent.
In the end, the Free National Movement is now Dr. Hubert Minnis' party and, as the narrative is written, he will decide its future.
As Bahamas Press warned more than two weeks ago, no one who rose against Dr. Minnis will survive and on Thursday night past, as only we in media reported, Richard 'Dick' Lightbourn is the latest political casualty of Dr. Hubert 2.0.
As the party gathered in celebration of four new candidates, it was confirmed that the MP for Montagu cried like a baby after being told by the Executive Committee, which also makes up the Candidates Committee, that they overwhelmingly rejected his nomination by a vote of 38-6. And, despite how some suggested that Lightbourn was a good provider for the soup kitchen for Kemp Road, others argued how in the coming days, Dionisio D'Aguilar will offer to wash their clothes. To the political observers; these are interesting times.
The party, which once rolled through the country as a colossus, is now just a past figment of the imaginations of the Bahamian people. Not even the FNM believed in TEAM LBT, and the group, which had all the media support [Except BP], all editorial support [Expect BP], all talkshows, who said they don't lose but learn, is now the laughing stock of the Bahamas! Look how the mighty have fallen – but of course only Bahamas Press could find pen to write like this.
Lightbourn was a valiant member of the Gang of Six, who boldly signed a letter strongly critical of FNM Leader Dr. Hubert Minnis and threatened to write to the Governor General to have him removed as Leader of the Opposition, is now the past in our mind.
Like a child resisting his diaper change, Lightbourn, refused to join Neko Grant, MP for Central Grand Bahama, and Theo Neely, MP for North Eleuthera, to not to seek re-nomination. He has now suffered the indignity of having his nomination soundly rejected and pulled from under his feet.
Dr. Rollins, MP Ft. Charlotte, said ahead of the FNM convention that he would not seek a nomination if Dr. Minnis remains as Leader. He was wise to announce his exit before the butchering. And we understand is having thoughts about attending much needed mental management sessions.
The fate of the MP for St. Anne's, Hubert Chipman, is still unknown. His political axing is next and no matter how he resists, as one former boxer told another on the day of weigh-ins, "Bey dis cut-a@$ ain't 'gern' it coming!" Former MP Brent Symonette is lurking around still hoping to get from behind the tall grass to avoid Dr. Minnis' razor-sharp blade, but even he got thrown off the FNM Financial Committee just a few days ago. Terror rains heavy inside Sir Cecil's party and in the coming days more shall be revealed.
The remaining member and leader of the Gang of Six, Long Island MP Loretta Butler Turner's head was spared from Dr. Minnis' switchblade chopping block. Loretta will forever be remembered with disdain as the one who led the Gang of Six to lose their political souls. May they all find rest in their labour!
Loretta must now sit still and small or will have no political future at all.
In this lesson – just like the days following the end of Adolf Hitler – there are consequences for those blind followers who choose the path of destruction. They fall on their swords and die. They become what we know as history as having the taste of a bitter end. This lesson has not been learned, though, that it is a deadly sin to come up against the leader of a major political party. And at Bahamas Press warn those who hold charge of the Progressive Liberal Party to guard their unity jealously! Alfred Sears and his handful of blind followers will also soon feel the same.
Stay Tuned this coming Sunday where we will reveal what is going down inside the PLP.
As only Bahamas Press can record…We report yinner decide!
We report yinner decide!