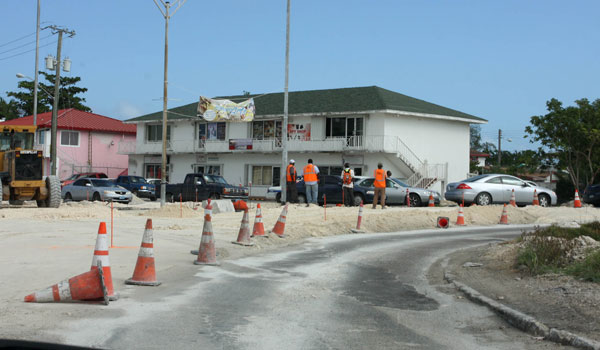 February 27, 2018
PUBLIC NOTICE
The Ministry of Public Works/Bahamix, has scheduled Milling and Paving works for Farrington Road between the hours of 9:30a.m. to 2:00p.m., Monday through Friday,beginning March 5th,2018, for 10 working days.
The resurfacing of Farrington Road will extend from the "six legged" roundabout to Boyd Road.
There will be east and west bound lane closures implemented at various times for the duration of the works.
All east bound traffic will be detoured to University Drive during the lane closures for milling and paving. During west bound lane milling and paving works, all westbound traffic will be detoured to West Bay Street. Additionally, as a result of west bound lane closures, all south-west bound traffic will be detoured to University Drive at Ajax Street.
All connecting side roads along the length of Farrington Road will be closed. Provisions for access will be made for residents and emergency vehicles where necessary.
Motorists are asked to avoid the area if possible. You are asked to be aware of and acknowledge the posted traffic paving signs in the area.
If you have any queries or concerns, please feel free to contact us at telephone numbers (242) 361-3886 or (242) 341-3886.
Bahamix apologizes for any inconvenience caused.