Motorists must avoid flood zones this afternoon!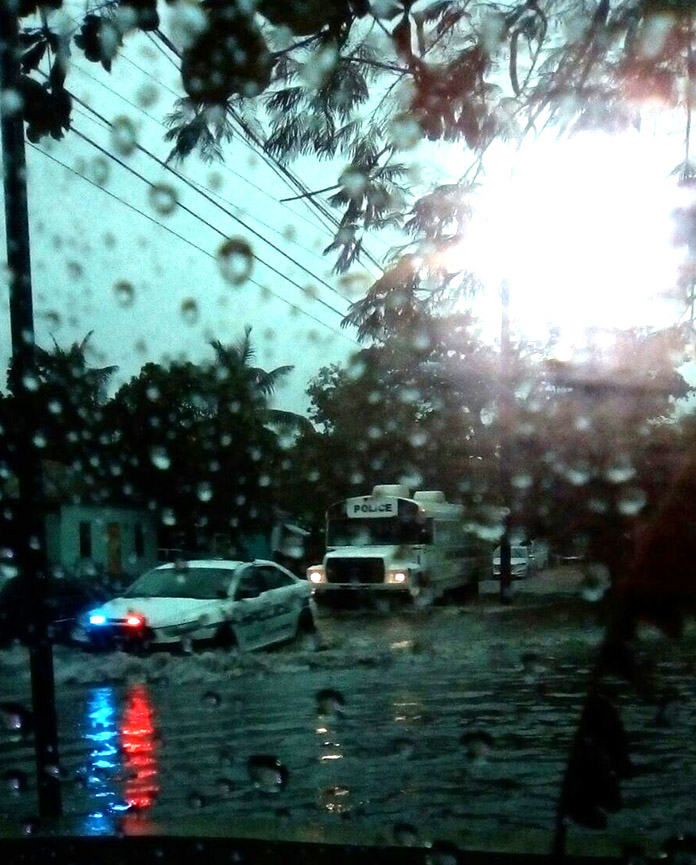 Nassau – If you love your vehicle, which does break down under normal weather conditions, we at Bahamas Press are warning motorists to avoid the wet streets this afternoon.
Bernard Road right now has turned into Lake Bernard where even the high Prison Bus looks like a cruise ship passing by with the prisoners waving inside.
We urge motorists to avoid these flood zones, which are now under a threat of high floodwaters following the heavy downpour this afternoon. Basil Dean cannot be found!
But looking at this photo coming into our news desk we want ask da police; how come yinner intel didn't suggest a better route to Fox Hill? WHAT IS DIS?
We report yinner decide!