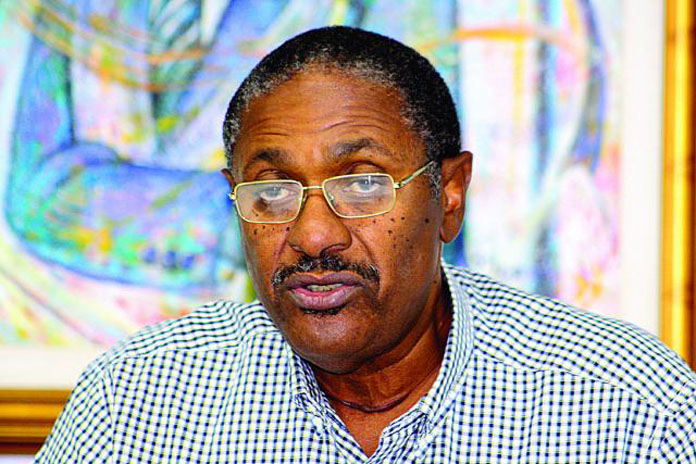 Nassau, Bahamas – The following is a press statement by Bradley B. Roberts National Chairman Progressive Liberal Party:
The signature petition announced by Sidney Collie is the latest desperate attempt by the FNM to scuttle the Baha Mar project because in the warped minds of the FNM, it is all about their narrow political interests and not the welfare Bahamian people. This is nothing more than sour grapes.
The Christie administration has maintained its policy commitment to getting this project completed, opened, having the displaced employees re-engaged and compensated in addition to payments to unsecured Bahamian creditors. This was the position on 29th June 2015 and that is the government's position today.
There is nothing the FNM said or did since the bankruptcy of Baha Mar that remotely suggests a desire to see this project completed, the employees engaged and the creditors compensated. NOTHING! The FNM backed the failed bankruptcy in a Delaware court even after court documents proved the developer's inability to complete the project and his expressed intent to reduce the workforce by 98% down to a 52 man skeletal workforce. Further, the FNM attacked the Bahamas Supreme Court for asserting the independence and sovereignty of The Bahamas and criticized the government and vehemently opposed initial payments the government made to displaced Baha Mar workers. The FNM unwittingly cultivated an atmosphere of hostility toward the Chinese partners (financier and investors) in the project.
Having politicized this BahaMar project for more than one year, their hostility toward the project, its principals and a wilful campaign of misinformation to deceive Bahamians have intensified since the 22 August announcement that construction will resume on that stalled project; every action by them point to a diabolic desire and plan to destroy this project. The devil is indeed a liar!
What is good for The Bahamas is bad for the FNM because their narrow selfish political interests are NOT consistent with the interests of The Bahamas and its people. I encourage ALL Bahamians to reject out of hand ANY attempt by the FNM or its operatives in their many incarnations to sabotage this project that holds great economic promise for the future growth and development of The Bahamas.