Sam Duncombe realized like thousands of Bahamians the Protect Clifton Bay Coalition was nothing more than a trick –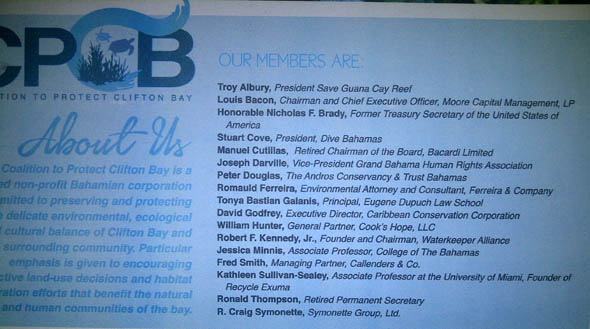 When will Louis Bacon address the suspicious death b

ehind Lyford Cay of Dan Tuckfield in 2010?

Could anyone on this list know how Dan Tuckfield died?
Was he murdered?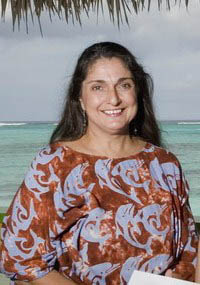 Nassau, Bahamas — Breaking News coming into Bahamas Press confirms Sam Dumcombe has discontinued her campaign with the Protect Clifton Bay Coalition – better known as the Bacon Coalition.
Duncombe came onboard with the campaign just a few days ago and was hampered from freely speaking her mind on the issue.
Knowing full well that the fight for Clifton was not joined by members of the Bahamas National Trust 14 years ago, Duncombe, we assume, could not be made to follow the lie now being perpetrated in the Press.
What was more concerning to members of the group, who are vanishing by the day, is the fact that the group appears to be conducting an FNM orchestrated campaign, one that is prepared to place a gun to the head of the Christie Administration.
The Protect Clifton Bay group began speaking about protecting the environment at the Bay, the conch, turtle and fish – but all of a sudden began attacking Peter Nygard, the Christie Government and Stem Cell Research. They also began speaking about Oil Drilling and the Freedom of Information Act.
Unbelievable!
When since does a campaign that begins with fish and conch end up threatening a government and have discussions of taking the Prime Minister and his Cabinet to Court.
"I cannot see myself getting into a personal fight between two men behind Lyford Cay gates. It is clear the Coalition is all about fighting one resident and it has failed to address the other environmental concerns on Bacon's side of the argument and in the country. This is a Fraudulent Coalition and I wish to not have my name or signature attached to such a group," another member of the collapsing coalition said.
Sam Duncombe is not the first to drop out as a voice for the Bahamas National Trust. Current Chairman of the Clifton Heritage Authority Dr. Keith Wisdom also dropped from the group after discovering it was only an Anti-Government/Bacon Coalition rallying against one private resident behind Lyford Cay gates.
Group hell-bent to bring down the duly elected Christie-Led PLP Government! Bay Street Law firm engaged by foreigner to harass Government Officials as they did Journalists…Nation UNDER SIEGE BY ONE MAN FROM LYFORD CAY!!!