VAT PSA 17 from King Of Hearts Media on Vimeo.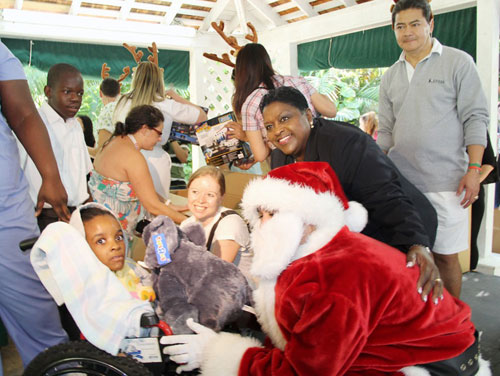 NASSAU, Bahamas – Santa and his reindeer entertained children of various children's homes in New Providence at a Florida Caribbean Cruise Association Christmas Gift Giving, Tuesday, at the Bahamas National Trust, Village Road.
Minister of Social Services and Community Development the Hon. Melanie Griffin attended the festivities and brought greetings.
Florida Caribbean Cruise Association holds the event annually at Christmas time, with their staff on hand, dressed as Santa and his reindeer, to present gifts and provide light refreshments. Atlantis personnel did their part to make it a merry occasion.
PSA 18 from King Of Hearts Media on Vimeo.