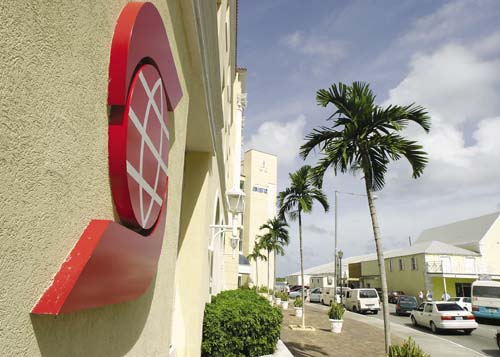 Downtown, Nassau — Bahamas Press smells a rat on the top floor of the Scotia Bank building in downtown Nassau. We sell a BIG RAT, and we are still on the ground floor. Bahamas Press has learned that executives at that lending institution are being terminated one by one, and we want to know why?
We've learned senior manager Cleopatra Christie was terminated on last week, and also lined up for the axe was Wade Christie. Now if this was Perry Christie, BP would have had no axe to grind in the matter, but these are Bahamians!
But guest what we've learned?
We now know that applications by the bank have been made to the Immigration Department to replace those fired Bahamians with labour out of Canada! WHAT!? How could Barry Malcolm do such a thing against his own? You know this is the same reason why he was FIRED from the Grand Bahama Port Authority!
BP was told even Mugabe, the national SELLOUT specialist, has questioned the bank's actions, after Wade went pleading to him to save his job. We understand Mugabe contacted former FNM Senator and Chairman of BCB Malcolm, and asked him, "What in the hell is going on at the bank?"
BP is appalled by Scotia Bank Bahamas actions and warns the bank to recind their decisions. This cannot be happening to hardworking Bahamians! Thirty-six years (36) later and professional Bahamian bankers are being axed to make room for expats? WHERE IS OUR MILO AND LO? My goodness Christies getting fired and not a DAMN WORD FROM THE PUSSY CAT!