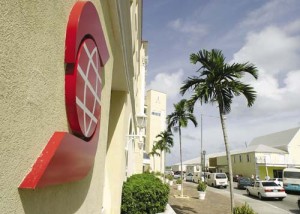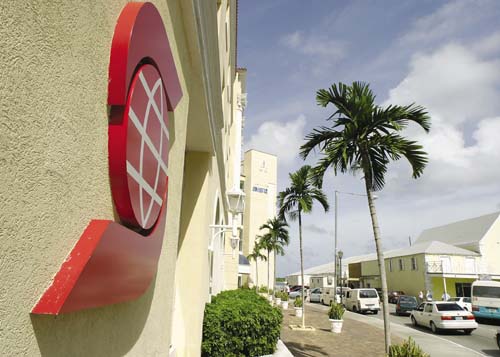 Dear Editor
The staff at Scotiabank Turks and Caicos Islands have taken the decision to write this correspondence to the managers in the Head Office of Scotiabank to draw your attention to the chaos that is taking place in the bank under the management of Managing Director Mr. Sean Brathwaite.
Since Mr. Brathwaite was appointed to replace Mr. Cecil Arnold earlier this year, morale of the staff has dropped to an all-time low and customers all across the country have been complaining about him and criticising him bitterly to the extent where the Bank's corporate image in the Turks and Caicos Islands has slumped to very unfavorable levels.
As employees, we hear the cries, frustration and anger of our customers and members of the public and when combined with our own issues we think the time has come for management in the regional and head offices to pay an urgent emergency visit to Turks and Caicos Islands so they can experience first-hand the complaints and the crisis in Scotiabank before it spirals out of control.
Mr. Brathwaite is very arrogant, aloof, dishonest, heartless, manipulative, abusive and condescending and he has no respect for any of us staff members. His disrespect is at all levels and no one dares to approach him about any concerns or complaints because he will chew their head off. We are so terrified and afraid of him that he is called Terrorist MD inside the office.
One of the most serious showings of disrespect was how he dealt with one of our former colleagues Mr. Delroy Williams after the shooting took place outside our main Cherokee Road branch.
Mr. Brathwaite went to the Ballpark Downtown where Mr. Williams was playing softball and he proceeded to embarrass him in front of his teammates, friends and family members. The situation was so serious that there was almost a physical fight at the Ballpark because Mr. Brathwaite was pointing his hands in Mr. Williams face and talking extremely rude to him.
Mr. Brathwaite has a habit of pushing his hands in your face whenever you have to meet with him. This is very close to physical abuse and assault. As we said earlier, our new MD is very aloof and has very limited interaction with staff.
He blames everyone else but himself including Head Office for decisions taken and he recently forced staff to give him an excellent rating in the View Point Survey and threatened that if they didn't, it will affect their year-end bonus.
He recently spent several thousands of dollars customizing a new vehicle which was bought with the bank's money although there was no problem with the vehicle that was left behind by Mr. Arnold. Mr. Brathwaite uses the bank's money to spend lavishly on himself in addition to leaving the office for long hours during the working hours to play golf.
The consensus among at the Cherokee, Grace Bay and Grand Turk branches is that Mr. Brathwaite is the worst MD that Scotiabank TCI has had for many, many years and something has to be done about him urgently.
He constantly lies to cover up himself and he does not go the extra mile to assist staff or customers. His attitude is, take it or leave it. We the staff are asked to slave and work very long hours with very limited resources.
Turks and Caicos Islands is a very small place and customers are very concerned about the low morale which is filtering into the service to customers and many of them are actively moving their accounts.
Customers and staff are desperately in need of an audience with an independent representative of the bank, as this situation has already filtered to the Public and the Banks image at the poorest it has ever been.
Even the bank's relationship with the Financial Services Commission has been severely strained and fractured because of Mr. Brathwaite's arrogant and disrespectful attitude.
If this is done, you will see and hear for yourself.
We feel that this matter is very, very serious and if nothing is done about it our next step will be to send this correspondence to the media.
Yours sincerely,
CONCERNED STAFF OF SCOTIABANK TURKS AND CAICOS ISLANDS