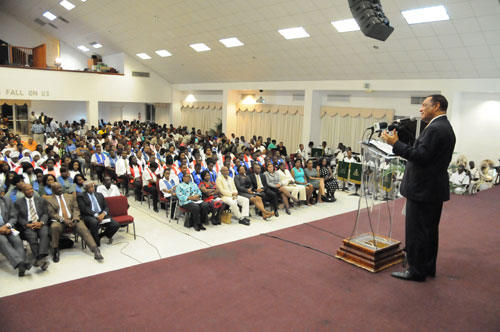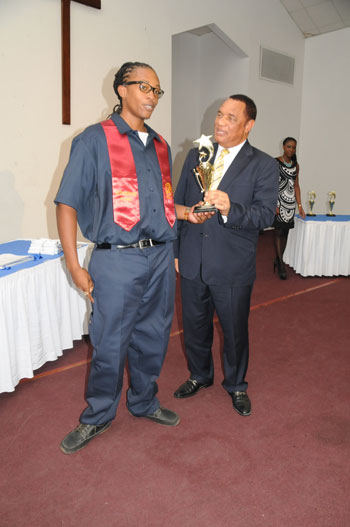 Nassau, The Bahamas – More than 200 persons have graduated from the government's national training programme. This second cohort graduated after 14 weeks of intensive training.
Several graduates have already been employed in various industries. A ceremony marking the event was held at the Holy Trinity Activities Centre on Monday, July 28. Prime Minister, the Right Hon. Perry G. Christie was in attendance and delivered remarks.
"This is yet another proud moment for Bahamians," said Mr. Christie. "This programme provides the opportunity for Bahamians to excel in a cross section of disciplines and empower themselves to improve their lives."
Praising the accomplishments of former Deputy Prime Minister, Hon. Cynthia Pratt, Mr. Christie said people like her who started out in humble beginning should inspire Bahamians.
"There are no limits to what you can become, so do not take this training lightly," he said. "When you look at a person like Cynthia 'Mother" Pratt, you can't help but be inspired. She grew up in poverty but was able to transcend her circumstances and become the first female to ever hold the post of deputy prime minister of the country."
Also in attendance was the Minister of Labour and National Insurance, Hon D. Shane Gibson. He encouraged the graduates to take advantage of all opportunities, which come their way.
"When I was a young man, one of the things that I always tried to do, was to take advantage of all opportunities that I could get," he said. "I made it my business to pursue opportunities, so I would urge you not to ignore opportunities that may come your way."
The National Training Agency became a duly legislated autonomous entity on 19th November 2013.