Seven killed 48 injured in London Terror Attack Saturday…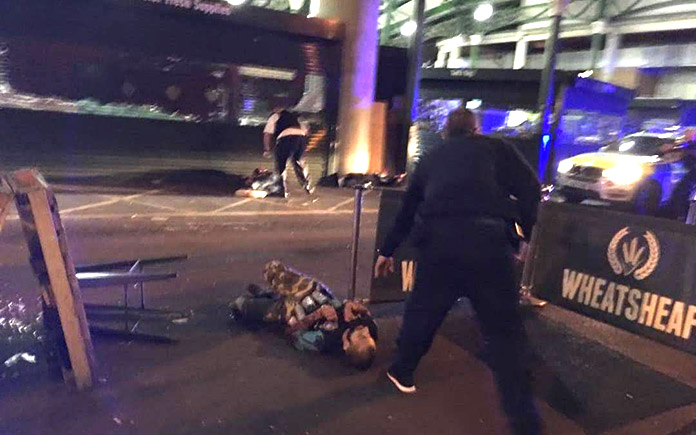 London – Met Police believe three male suspects were involved in Saturday's London Bridge attacks, but say more investigation needs to be done to establish if they were acting alone.
All three men were shot and killed by armed police at nearby Borough Market.
None of the men have so far been identified, but here is what we know so far:
At 10.08pm on Saturday, June 3, police were called to reports of a vehicle hitting pedestrians on London Bridge.
A white van being driven at up to 50 miles per hour mounted the pavement at London Bridge and ploughed into pedestrians.
Three men wielding 10in knives then began attacking passers-by and entered at least one restaurant to attack diners.
Police say the attack lasted about eight minutes before armed officers attended the scene and took down the assailants.
One eyewitness spoke of the men shouting "this is for Allah" as they stabbed indiscriminately.
"We saw people running away and then I saw a man in red with a large blade, at a guess 10 inches long, stabbing a man, about three times," one witness said.
"It looked like the man had been trying to intervene, but there wasn't much he could do. He was being stabbed quite coldly and he slumped to the ground."
Meanwhile in Manchester the One Love Concert is still on. This latest terror incident has resulted in 7 killed and over 48 injured; 21 critically. Four Met Police officers have also been injured.
We report yinner decide!