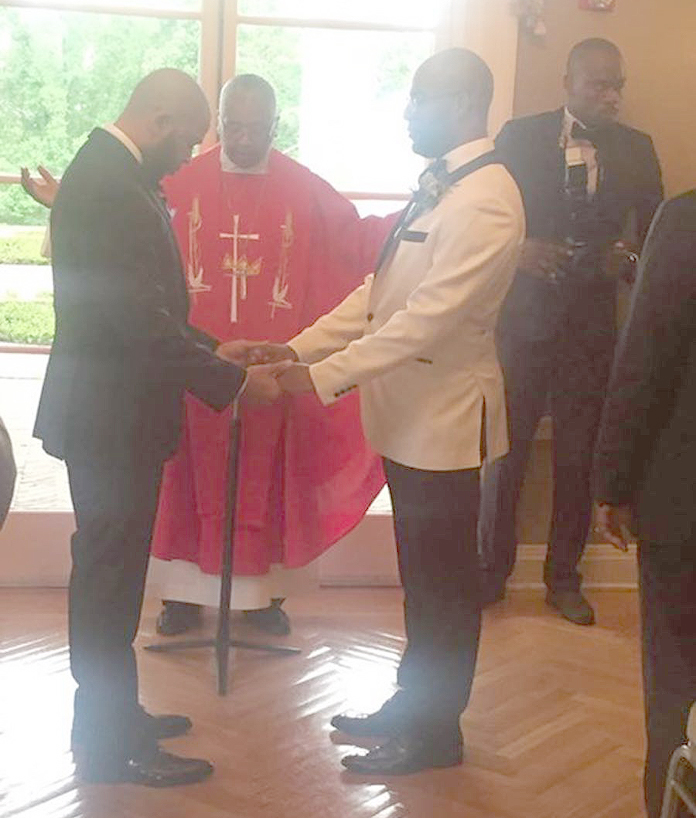 Nassau, Bahamas – Well, what is this I am reading on Social Media today!
Da alleged "Gay Priestess" – BUTCH 2.0 – who married the son of Algernon Cargill is attacking Bishop Neil C. Ellis as she wages a political attack all the way from the United States.
Yinner would remember how Ursula B. Cargill, AKA Butch 2.0 – Sister of Cargill – conducted the historic wedding down in the US. BP carried the story and was amazed at the crowd of Bahamians present. Mah and Pah!
Now we must take all this with a bucket a salt because clearly if you cannot connect the dots you will not see how cleverly this attack has been hatched. Algernon Cargill, who collected salaries and benefits from NIB without any knowledge of the political directorate at the time, is now the Secretary General of the FNM. And he – we believe – has now engaged his Butch 2.0 sister ["Da Gay Priestess"] to comment on matters in the Bahamas. This is unprecedented and we believe people who have such dangerous connections and flamboyant characters should refrain from commenting on political matters in the Bahamas.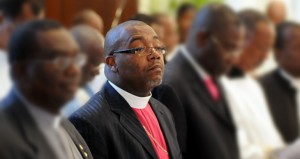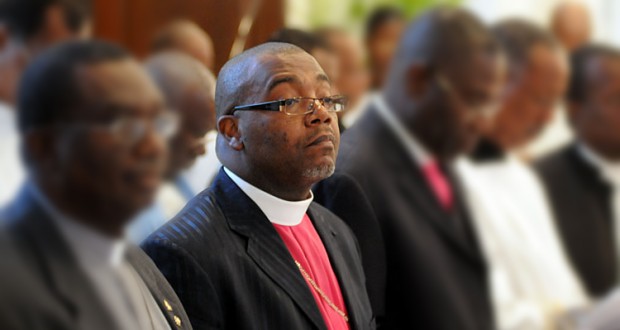 Cargill, in her character, once took the church to court! DA CHURCH [ read here https://www.rca.org/news/synod-considers-judicial-business ] and guess what for? Read the article!
We at Bahamas Press just might have to resort to our special NIB files and point that special ANTI CORRUPTION department in the Royal Bahamas Police Force to the steps of Algernon Cargill.
Dese people just have no damn shame!
We report yinner decide!