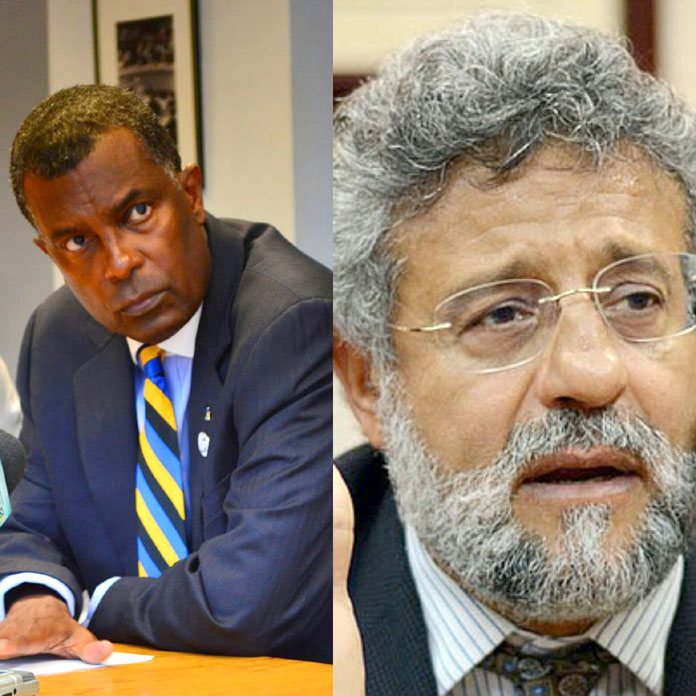 Statement by Senator Fred Mitchell
Opposition spokesman on Immigration
Responding to Fred Smith Q C On Migration Policy
23 August 2017
The statement by Fred Smith Q C on migration policy given to The Tribune through one of his many guises the Grand Bahama Human Rights Association is total rubbish.
The Detention Centre is not an illegal facility. Nonsense.
Immigration officers are properly trained and are taught to act always within the law.
Mr. Smith left to his devices would open the floodgates and give the whole country away to every irregular migrant who comes. This is not a sustainable policy.
He is expert at picking easy win cases and billing the government thousands of dollars. In one case, his bill exceeded 100,000 dollars.
Time and again he has defamed the hard working officers of the Immigration Department, one time comparing them to Nazis and comparing the Detention Centre to the gas chambers operated by the Nazis.
He also boasted about funding this FNM government's campaign and since then two decisions in his favour have been made by the FNM government.
Let us hope they have the courage to resist this entreaty and stand up for The Bahamas.
That is really who we are dealing with. His words are not credible.
His advice should therefore be ignored as suspect. His only concern is himself in his various disguises.
End