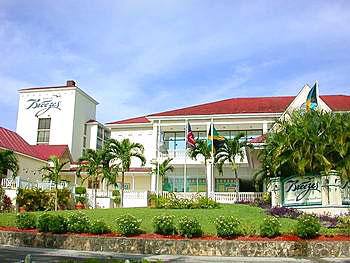 Nassau, Bahamas — We are following breaking news out of the Breezes Hotel at this hour.
BP has learnt the security contract at the resort has been terminated and workers of that firm have been dismissed.
We can tell you the contract was terminated due to the contractor's failure to pay workers in a timely manner.
We are told workers showed up for work all to be turned away because their employer [OWNER OF THE SECURITY FIRM] failed to notify them that the contract had been suspended with the property.
Resorts sources tell us the actions of the security firm was not in keeping with the resort's standards.
The security firm is said to be failing.