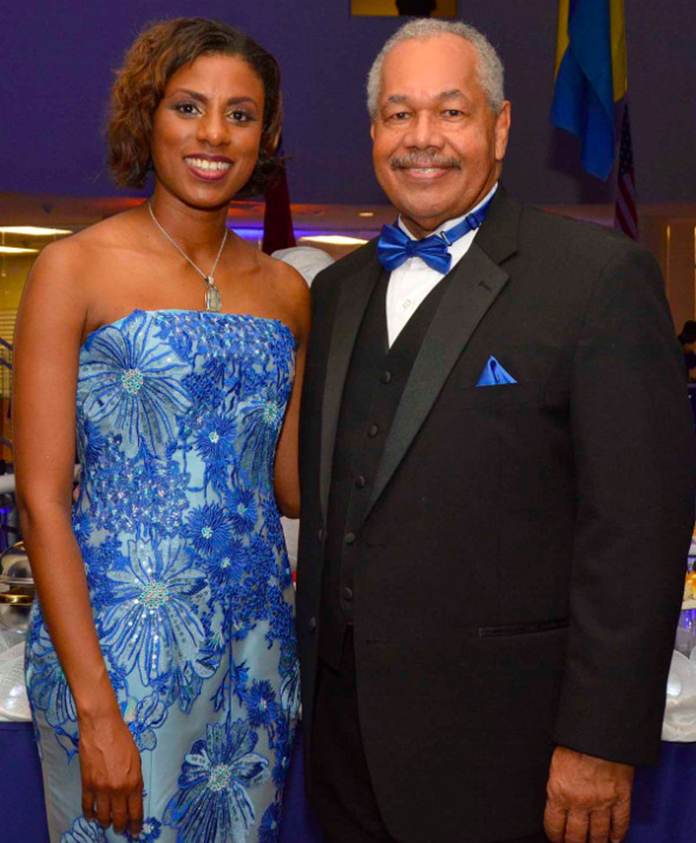 When prominent attorney Sharlyn Smith asked the perfectly coiffed, clothed and cultured island A-listers to raise their glasses and toast to the vision of University of The Bahamas (UB) and the value of education, she realized that beyond the lavish draping, shimmering lights, silk-covered tables and fine champagne, the evening held a serious message – excellence and opportunity made possible through education.
"On the first anniversary of the University of The Bahamas' charter, this event helps to realize the vision of the university as the nation's primary resource for research, innovation and community engagements while ensuring that the University will meet its mission of advancing and expanding access to higher education," she said. "Supporting this function was a natural outreach for our firm with our many links to the community. We also recognise that along with giving, Sharon Wilson & Co. benefits from the commitment to education that is a hallmark of this institution. Among our complement of six attorneys and talented administration staff are four members of the alumni of this prestigious university."
Many more in the well-heeled crowd were clients and colleagues of the firm founded in 2000 and headquartered on East Shirley Street. Along with its strong support for UB, the firm has been a platinum sponsor of the National Youth Choir for more than 10 years and sponsors the Landlord and Tenant Prize at the Eugene Dupuch Law School.
The evening drove home the personal nature of giving to Mrs. Smith. Her mother, Sharon Wilson, a woman with a list of titles as long as a good memory — former Chief Magistrate and twice President of the Senate of the Commonwealth of The Bahamas – was the first in her family to receive a college education and it took a scholarship to help get her through.
"The principal in our firm was the first in her family to receive a college education, also with the benefit of scholarship," Mrs. Smith said at the event organized to raise funds to endow scholarships for those who are first in their family to attend college.
It was a night that was all about firsts – the first University of The Bahamas' President's Gala Soiree to raise funds for the first in a family to be college bound, the first time the Harry C. Moore Library was transformed into a setting that was so glamorous and glittering Hollywood would have been proud. More than 200 people attended the event.