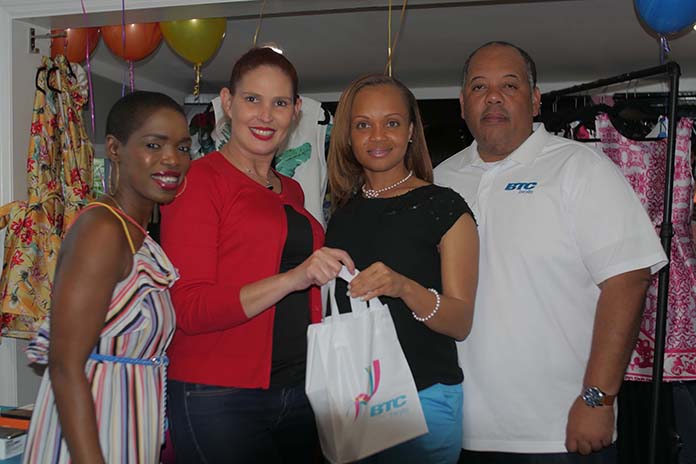 Nassau, The Bahamas. April 20, 2017. "BTC Sip & Shop", it's the new shopping craze that was officially launched last Thursday with BTC and Velvet Hanger.
"BTC Sip & Shop" is a brand new concept introduced by our small business team. BTC works along with its small business to promote their efforts. The kick-off event took place at Velvet Hanger. Manager for small businesses, Mrs. Najah Finlayson said, "Small businesses represent almost 50% of our customer base. Over the last year, we have worked on several strategies to improve our connections with them. We started out by forming a business unit to meet the needs of our small business customers."
Over one hundred patrons flocked to the store and enjoyed wine and treats as they browsed through the bright and beautiful colours and styles just in time for Easter.
Velvet Hanger's proprietor, Marion Dean expressed her appreciation, stating, "We were happy to have BTC at our side as we introduced our new spring line. It feels great to have BTC as a partner and we look forward to many other opportunities in the future."
All customers attending the event, received in-store discounts on items from Velvet Hanger and top of the line BTC devices. Additionally, every customer making a purchase with Velvet Hanger and also with BTC were entered to win a special $250.00 shopping spree courtesy of Velvet Hanger and BTC.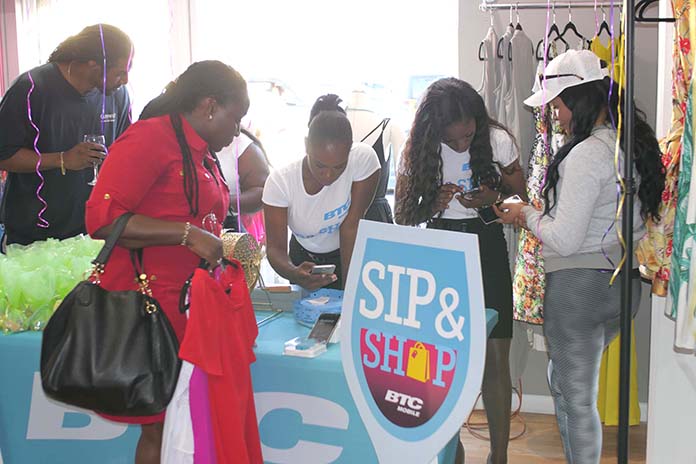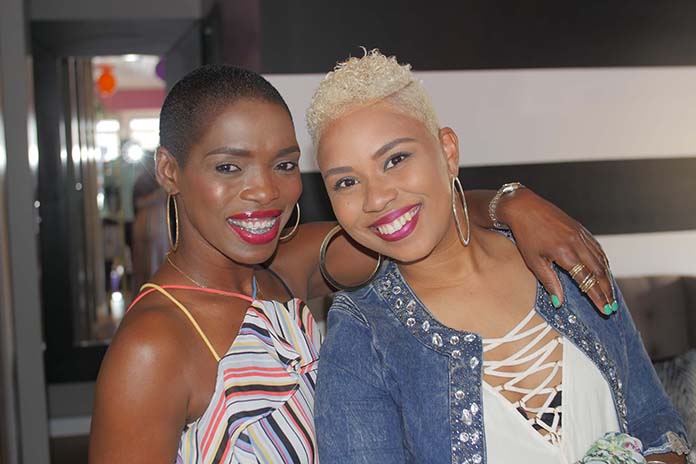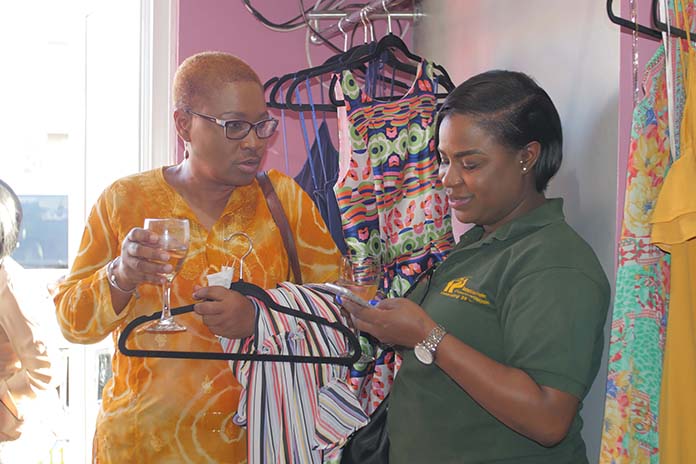 Photo Credit: Farreno Ferguson | BTC Public Relations