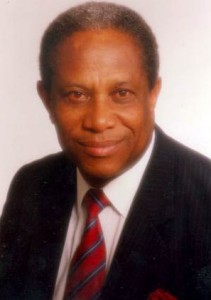 Nassau, Bahamas — The Corporation bust-ups are headed to the Bahamas as word quickly spreads in Nassau of the closure of another business.
Bahamas Press reports the liquidation and sudden closure of I P Solutions Ltd. a broadband telephony company chaired by Sir Orville Turnquest.
Early Monday morning BP was informed a liquidator arrived at company doorsteps and changed the locks on the door, which is also located in the offices of Montagu Securities, headed by Owen Bethel on Collins Avenue. I P Solutions Ltd., we are told, was managed by Edison Summer.
Sources deep in the company tell us the operations were being funded by the former Governor General, Sir Orville, who is set to lose more than $1 million in the company's collapse.
The operation was the first to get the go-ahead to sell multi-play entertainment bundles via Internet protocol, best described as having a triple-play Individual Operator's License issued by URCA, [The Utilities Regulation and Competition Authority] back in October 2009. Plans were also underway to offer voice over IP services, TV and telephone packages.
Information also confirms the domino collapse of the company has also earth quaked Owen Bethel's Montagu Securities Company. But if you thought this was the only loss for Sir Orville to date, we can tell you there is more to come.
Sir Orville could also possibly lose money from another venture tittering on the edge of a death cliff. Cash shortage forced CEO of Mango, 35-year-old, Shakar Rawan, to jumped ship and resigned from that company. The quick exit strategy has force phones to began ringing behind the doors at the company, which now has an empty desk. NOT GOOD!
Mango is a debt card product, which was launched in Nassau back in 2008. It is unknown what level of investments Sir Orville is set to lose in the event of a shutdown of the company, but we can tell you his partner and lead investor in the deal is already running scared.
Mango was started by DNA brainchild, Dr. Jonathan Rodgers, who had high hopes to raise some $5.8 million to lift the company into international territory. The weakened Bahamians economy, however, has frightened investors away and with less than $1.5 million capital injection – the company is left limping into the bone yard.
Mango reported losses of up to $1.8 million over the last three years while Julian Francis served as Chairman. Now isn't that strange!
Francis is said to have the touch of turning everything into ashes before getting hit by the door on the way out; and here's his record.
When Francis was Governor of the Central Bank back in 2000/01, the Bahamas experienced the worst financial crisis ever prior to the present. For the first time in our history during that period, talk of devaluing the Bahamian dollar surfaced. He then ran off to Grand Bahama Port Authority; need we say more? The people on that island are still crawling on their bellies; even long after Francis left. And if that wasn't enough take a look at BTC. A profit 'cash cow' was said to be running into the ground under Francis' watch and was sold below it true market value for less than $210 million. And now we have Mango – need we say more?
An investment crisis is quickly developing around the Turnquest estatem and if that isn't enough, a few months back bandits held up Sir Orville's Woodlawn Gardens business, running off with thousands just before a bank deposit was to be made.
Sources say they believe an employee allegedly orchestrated the robbery, but police have yet to find the criminals. One resident said, "Isn't that a shame, Tommy could not protect his own 'pah's' investments from thieves and rogues roaming the streets of the capital with high-powered weapons and get-a-way cars; what ya think about us?"
Some rough waters lie ahead and we at BP wonder who is next?