A BP NEWS ALERT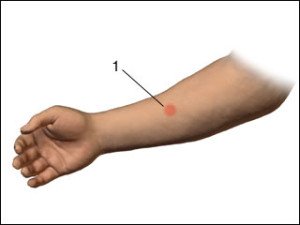 Nassau, Bahamas — Some 6 teachers and around 30 students have tested positive to exposure to tuberculosis at a school in the Fox Hill. Bahamas Press has learnt a teacher at the school was diagnosed with tuberculosis some weeks ago, which forced testing of scores students.
When contacted by BP, a senior health official said, "We are a tourist nation with open boarders and therefore, from time to time these communicable diseases would appear in the country.
Even the great United States has not eradicated Tuberculosis. Ministry officials were notified of the teacher's condition by Doctor's Hospital. Ministry of Health then activated its surveillance team to test all persons who would have come into contact with the infected patient.
The high-ranking official, reiterated to BP that being exposed to the diseased, does not mean that one would come down with the illness. However, medical officers are monitoring 6 teachers and 30 students.
The official further advised that there are 40 to 50 cases of tuberculosis in the Bahamas each year. However, for this year, there have been only 21 cases reported so far. BP will continue to monitor the situation closely and will provide updates as they become available from our sources within the precincts of hospital and the ministry.