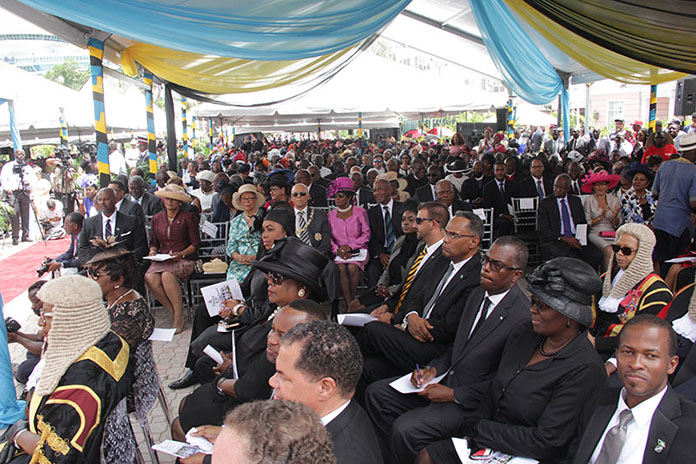 NASSAU, The Bahamas – At the Official Opening of Parliament, May 24, 2017 the Senate convened its first sitting during which members took the Oath of Allegiance administered by Chief Clerk, Ms. Christine Brown.
The Senate comprises 16 members – 12 of them of the Free National Movement and four of the Opposition Progressive Liberal Party.
The Hon. Katherine Forbes-Smith serves as President of the Senate; and the Hon. Dr. Mildred Hall, as Vice-President.
Senators representing the Free National Movement are: Hon. Carl Bethel, QC, who also serves as Leader of Government Business in the Senate; Hon. James Kwasi Thompson; Hon. Dion Foulkes; Hon. Juanianne Dorsett; Hon. Dwight Sawyer; Hon. Dr. Jasmine Dareus; Hon. Ranard Henfield; Hon. Jamal Moss; Hon. Sharon Ferguson-Knowles; and Hon. Jennifer Isaacs-Dotson.
Senators representing the Progressive Liberal Party are: Hon. Frederick Mitchell, Leader of Opposition Business; Hon. Clay Sweeting; Hon. Dr. Michael Darville; and Hon. Jobeth Coleby Davis.
Subsequent to official business of its first sitting, the Senate adjourned to its next meeting.