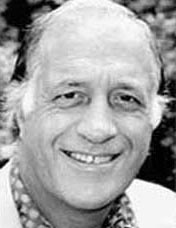 Nassau, Bahamas — So John Marquis is back to defecate on the Bahamian people once again? The FNM rag sounded proudly the fact yesterday, and again today the man who attempted to commit an unholy genocide on the good name of the Father of the Nation, Sir Lynden Pindling, will be back on the bridge at DUTTY TOILET Newspaper.
His audacious return proves how slack and desperate those who control the boarders of this country have become. It proves the FNM is clearly worried. It proves PAPA and his band of diaper pinned minions are bothered, and it proves Mother Superior and the band of 'Jungliss' [NOT journalists] at the struggling morning daily are in distress.
BP has been advised the struggling sewerage rag sheet has been suffering from plummeting newspaper sales of late; down by some 5,000 copies. WHAT good news!
We have also heard declining newspaper sales have hit hard the Guardian, which dropped like a hot potato its WIKILEAKS revelations of selected articles against the opposition. They have yet to ask Hubert Ingraham his opinions of the information presented on him. WUTLESS!
Now suddenly here returns the con artist, the editorial fraudster, the caricature of the great foreign invasion orchestrated by this Foreign National Movement. The master clown of BOZO journalistic theatre, to thrill the weak, and cure with his writing poison the ill-informed. WE CRY SHAME ON THE FNM!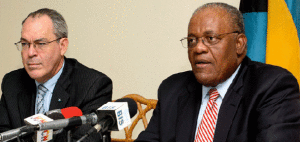 They have invited into this country once again the man who defecated on the history of this nation. A man who has pissed on the Bahamian people; joining hands with Papa to call it rain; By-DAMN SOME PEOPLE 'GATS' NO Damn SHAME EH?
How could the Minister for Immigration sit in that office of authority, and approve the work permit for a man as editor, when qualified Bahamians like Oswald Brown and others sit DORMANT in the wilderness of this country, MY LORD HOW WICKED?
Bahamas Press is demanding Brent Symonette and those who sit in the Cabinet to send John Marquis to that place of no return, to banish him from the Bahamas and allow the WUTLESS TOILET NEWSPAPER to die the slow death his has begun. We ask them to order him out of the country and find a suitable Bahamian to fit the job.
BP is also calling on the PLP and the DNA to protest this appointment! We cry DUTTY SHAME ON THE Tribune! But we expect no better from a damn TOILET PAPER! They gats no damn SHAME!
WE NEED CHANGE!