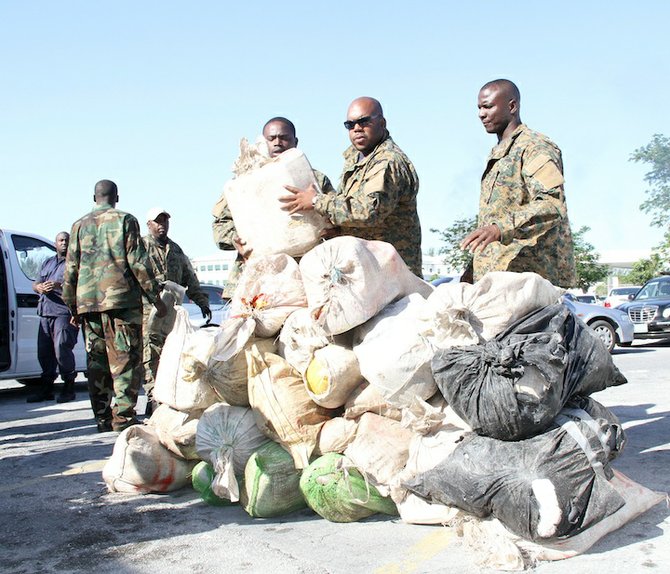 Andros – BP is reporting tonight Drug Enforcement Officers have confiscated a large quantity of marijuana. Three men were taken into custody while in an area of Andros.
The drugs weighed at 1606 pounds with a street value if $1,606,000.00.
Two Bahamian men and one Jamaican man is in custody and will be formally charged before court next week.
The drugs arrived in the capital around 10pm last evening.