VAT PSA 15 from King Of Hearts Media on Vimeo.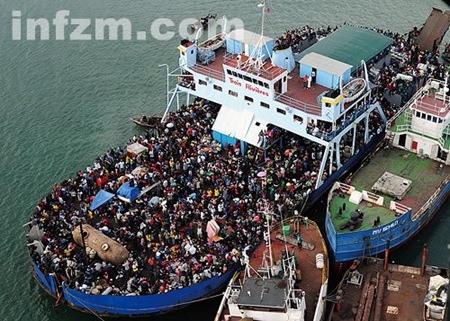 FOR IMMEDIATE RELEASE
25th December 2014
More illegal migrants interdicted in the Exumas
Department of Immigration
The Department of Immigration wishes to advise the public that during a joint routine marine patrol operation with the Royal Bahamas Police Force, a vessel with ninety-three males and nineteen females suspected to be illegal migrants on board was interdicted six miles off Barre Tarre Exuma on 25th December 2014. The migrants are believed to be Haitian Nationals.
The migrants are currently detained in Exuma while arrangements are being made with the Royal Bahamas Defence Force to transport them to New Providence for further processing and repatriation to their home country.
The Royal Bahamas Defence has also reported to the Department of Immigration the sighting of yet another vessel believed to be transporting illegal migrants. A defence force patrol boat has been dispatched to interdict this migrant vessel.
The two interdictions and one sighting bring the total number of illegal migrant vessels in Bahamian waters to three in the past three days.
The Department will continue to update the general public as these events develop and unfold. The work of the department goes on.
END
VAT PSA 14 from King Of Hearts Media on Vimeo.
PSA 18 from King Of Hearts Media on Vimeo.