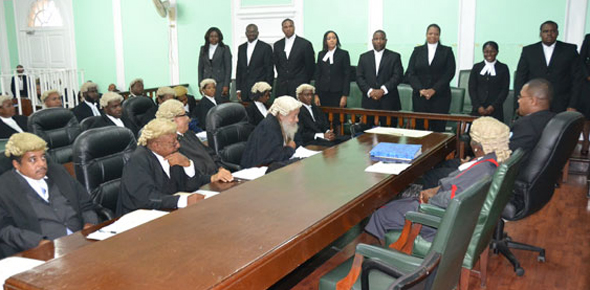 Nassau, Bahamas – A seven-year journey has ended for 28 law students called to the Bahamas Bar in three sessions over a two day period.
A total of 18 lawyers were called in two ceremonies Thursday. Another 10 are expected to be called October 28th.
According to vice president of The Bahamas Bar Association, Elsworth Johnson these nine persons enter the legal profession at a "crucial time."
"I would say to these new inductees that they must decide what role they will play in an independent and a vibrant Bar which understands the role and the purpose in the administration of justice in the Commonwealth of The Bahamas," Mr. Johnson told the attorneys during the afternoon call.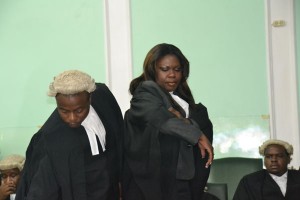 "You will go into the community and make your living from the law. You have an obligation to provide some degree of legal aid to your clients. You also have an obligation to participate in the Bar so that we can act as a bulwark to ensure that the fundamental right of every individual in this Commonwealth of the Bahamas is safeguarded."
The legal profession, said Chief Justice Michael Barnett, is essential to the good order of society, as without law there is anarchy.
"You are men and women trained in the law. Your obligation is to provide to those who seek your services the best of your advice as men and women learned in the law," he said. "Society, however, has given you even greater privileges. You are officers of this court. You are therefore an essential part of the efficient administration of justice."
The Chief Justice advised the attorneys that theirs is an "awesome" responsibility.
"That responsibility is not to be part of the problem to the administration of justice but part of the solution," he said. "This can be achieved if you honour the code of professional conduct."
Under this code, attorneys should help ensure that the legal system work and not delay or hinder the efficient disposal of cases, the chief justice warned. Sir Michael urged the new attorneys to visit the courts as often as they can.
"It is in these hallowed courts that you see the law at work in our society," he said. "You have all been well trained and you all have the tools to become good lawyers."
Arthur Hanna, Director of the Eugene Dupuch Law School's Legal Aid Clinic, believes the legal profession is in need of "fresh ideas."