Reckless Jet Ski drivers risk killing someone soon on Cabbage Beach!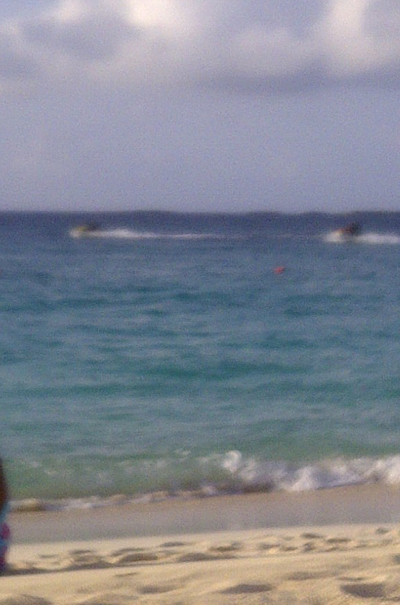 NASSAU, BAH — Bahamas Press is calling for a new police unit to be organized to police all activities involving water sports here in the country.
Yesterday's encounter on Cabbage Beach should never have happened and here is a classic example where things go awry when law is not being enforced.
A hot weekend unwind forced BP's team to the popular beach area to see what was happening there and what we discovered was indeed the actions of uncouth, disorderly, reckless terrorists along the beach where thousands of visitors and residents gather daily.
We saw it first hand for ourselves.
A violent Jet Ski operator, who we are certain is no older than 19-years-old possibly, recklessly ran his sea craft dangerously inside the swimming area where beach-goers paddled along, forcing everyone to run out of the water.
We at BP could not believe what we were viewing and immediately we understood what Atlantis was faced with.
Months following a tradegy in 2002 at this same Cabbage Beach on Paradise Island, saw what many would describe as a serious miscarriage of justice in a Bahamian court.
In August of that year a young British toddler named Andrew was asleep on the shore when when a boat crashed through crowds of holidaymakers where its propeller struck the child in the head. Andrew had been the first millennium baby to be born in the London Borough of Bromley, died a few days later in hospital.
When the matter was brought before the Bahamians courts a few years later, Judge Elliot Lockhart dismissed the case, citing his cause to be due to a lack of evidence.
Andew's parents, The Gallaghers, said in a statement: "Our family will never recover from the events that happened on that day.
"We still do not fully understand the truth surrounding the death of our little boy and who is accountable for it. We hope the British inquest will go some way to helping us find out more."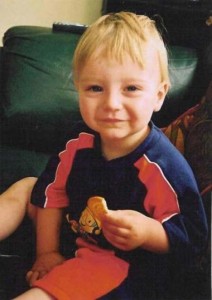 Cleared in this matter was the boat's driver James Bain, and its owners Clifford Nottage and Evangeless Williamson, of manslaughter by negligence. We note this because we wonder how in the hell did a boat get on the beach where hundreds of beach-goers, swimmers and divers had gathered?
HOW IN THE HELL DID A PROPELLER GET ON THE SAND?
BP's visit to the area confirms that Cabbage Beach is just another day away from having another accident just as like in 2002, and therefore, we must put the question; what have we learnt from the reckless driving habits of the past water craft operators in the area!?
THEY ARE A THREAT TO OUR TOURISM BUSINESS IF REGULATIONS ARE NOT APPLIED AND ENFORCED!!!
BP can confirm since that incident there has been a sharp decline of tourists out of the European market and anyone in the business can attest to that fact!
According to a resident on the island, "This is a daily occurrence.  Unsupervised reckless water sports operators ride their water crafts dangerously close to the shoreline endangering guests and locals visiting the beach. It happens every day and some of them intentionally do it; speeding onto the shore not wondering if a child is somewhere buried near the sand.
"This is a matter for the police and authorities to seriously look into. There should be deployed in all areas like this a police unit to monitor these violators and punish those who continue to practice these kinds of life threatening situations. Imagine a child innocently swimming in the water and they are hit by one of these water crafts, then what?"
BP is also calling for legitimate operators to organize themselves to prevent such reckless behavior in their trade. You cannot want to create fun and make money and at the same time wreak havoc and create terror in something that is supposed to be a pleasurable event.
Remove these reckless Jet Ski drivers out of your trade or the innocent shall suffer for the guilty!
We report yinner decide!